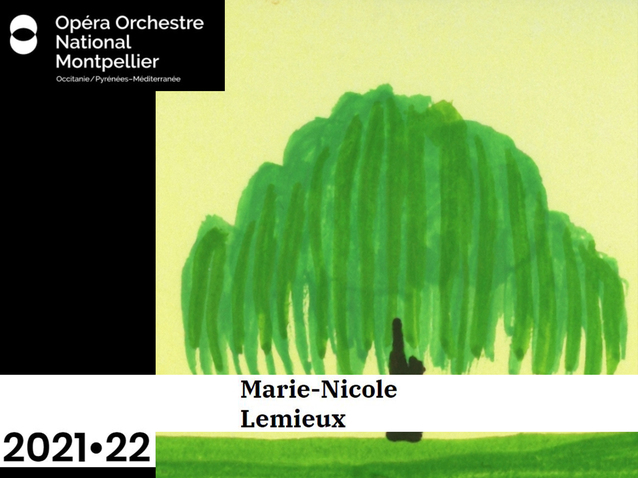 © DR
General Information
Production title:

Récital Marie-Nicole Lemieux - Opéra-Orchestre National de Montpellier (2022)

Creation date:

05/03/2022

Work - Composer:

Récital

-

Compositeurs divers

Opera house:Opéra-Orchestre National de Montpellier.
Description
Piano : Roger Vignoles.
Program :
Francesco Durante (1684–1755)
Danza, danza
Christoph Willibald Gluck (1714–1797)
O del mio dolce ardor
Giovanni Battista Pergolesi (1710–1736)
Se tu m'ami
Antonio Cesti (1623–1669)
Intorno all'idol mio
Benedetto Giacomo Marcello (1686–1739)
Quella fiamma che m'accende
Charles Gounod (1818–1893)
Prière
Ô ma belle rebelle
Où voulez-vous aller ?
Au Rossignol Sérénade
Francis Poulenc (1899–1963)
Banalités
Les chemins de l'amour
Piotr Ilitch Tchaikovski (1840–1893)
Six romances opus 6 TH 93 n° 5
Six romances opus 38 nos 1, 2, 3
Dien li tsarit (Le jour rayonne), opus 47/6
More information is available on the official website of the opera house.
Schedule
March 05, 2022 19:00:00
Work's characters list
Contralto