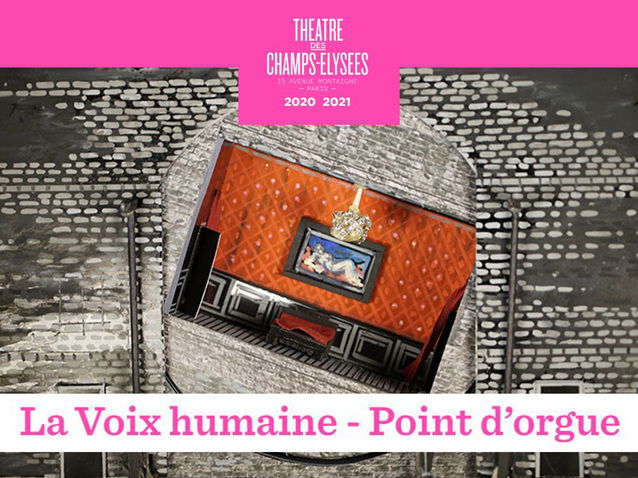 General Information
Production title:

Point d'orgue - Théâtre des Champs-Élysées (2021)

Creation date:

06/03/2021

Work - Composer:

Point d'orgue

-

Thierry Escaich

Opera house:Théâtre des Champs-Élysées.
Description
New production, bringing together again the trio Patricia Petibon, Olivier Py and Jérémie Rhorer, "first architects of the success of the production of the Dialogues des Carmélites by Francis Poulenc, created at the Théâtre des Champs-Elysées in 2013".
Given with The Human Voice. The work is mirrored to that of Poulenc.
Following the measures adopted by the government in the context of the fight against the spread of the coronavirus, the opera had to cancel all performances of this production, but a recording will take place on March 3 and 5 at 3 p.m., for an online broadcast. late March-early April.
More information is available on the official website of the Theater.
Schedule
March 06, 2021 19:30:00
March 08, 2021 19:30:00
March 10, 2021 19:30:00
March 12, 2021 19:30:00
March 14, 2021 17:00:00
Work's characters list
Director
Conductor
Elle
Lui
L'Autre