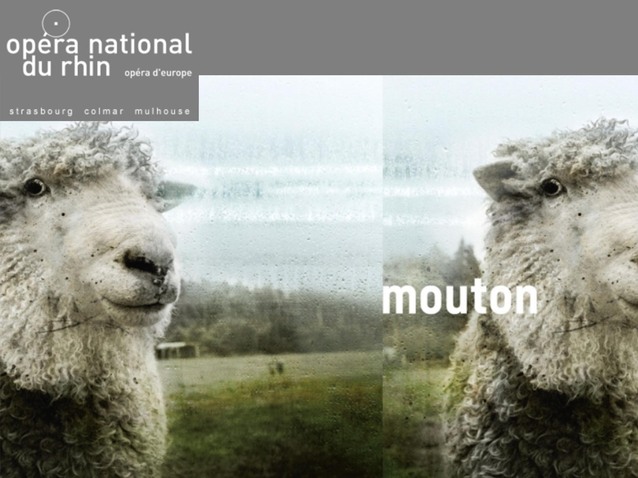 © DR
General Information
Production title:

Mouton - Opéra National du Rhin (2017-2018)

Creation date:

30/01/2005

Work - Composer:

Mouton

Opera house:Opéra National du Rhin.
Description
First time in France.
Musical theater on works by Henry Purcell, Georg Friedrich Handel and Claudio Monteverdi.
In Colmar in December, in Strasbourg from 7 to 17 January and then in Mulhouse on 27 and 28 January.
More information is available on the official website of the opera house.
Schedule
December 20, 2017 14:30:00
December 22, 2017 19:00:00
January 07, 2018 15:00:00
January 10, 2018 14:30:00
January 11, 2018 19:00:00
January 13, 2018 19:00:00
January 14, 2018 15:00:00
January 17, 2018 14:30:00
January 27, 2018 19:30:00
January 28, 2018 15:00:00
Casting
Julien Freymuth
Yoann Moulin
Marie Bournisien
Elodie Peudepiece
Work's characters list
Director
Mouton
Mouton 2
Mouton 3
Mouton 4 / Cimbalum
Mouton 5 / Harpe
Prince
Mouton 2 / Contrebasse