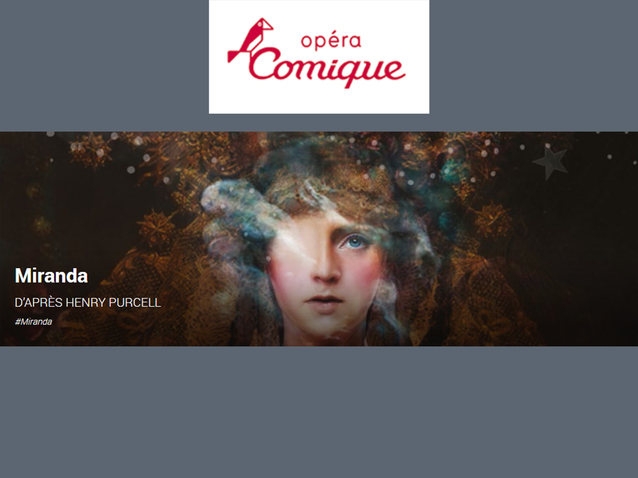 Description
"In a small English town, a family gathers at Miranda's funeral. For her children and her husband, the web of time is torn. Yet, past and present merge when they talk about the woman she used to be. Their daily life is overwhelmed by a wave of emotions and memories. After a first collaboration on Bach's cantatas, Katie Mitchell and Raphaël Pichon continue to explore the Baroque repertoire in a resolutely dynamic and contemporary perspective.
Rooted in today's British realities, Miranda updates Purcell's oeuvre, especially the pages of timeless sensibility inspired by performance or the ordeal of death – a common experience par excellence.
From his sacred compositions to his instrumental pieces and his scores for London's theatres at the end of the seventeenth century, Purcell inspires this production designed as a new opera and above all as a common space for meditation and solace."
Production Opéra Comique and Opern Koeln.
More information is available on the official website of the opera house.
Schedule
September 25, 2017 20:00:00
September 27, 2017 20:00:00
September 29, 2017 20:00:00
October 01, 2017 15:00:00
October 03, 2017 20:00:00
October 05, 2017 20:00:00
Casting
Aksel Rykkvin
Marius Valero Molinard
Work's characters list
Director
Conductor
Miranda
Anna
Ferdinand
Le Pasteur
Prospero
Anthony
Anthony