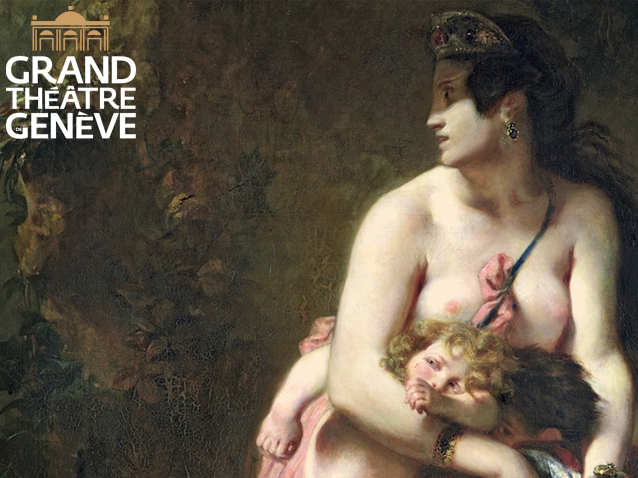 © Copyright all right reserved
General Information
Production title :

Medea - Grand Théâtre de Genève (2015)

Creation date :

2015

Work - Composer :Medea

-

Luigi Cherubini

Opera house :Grand Théâtre de Genève.
Description
New production
Since its beginnings, opera has been characterized by its fascination for extreme personalities. No surprise then that many opera composers should have chosen as their subject one of the most fiery, passionate and violent figures of Ancient Greek legend: the vengeful sorceress Medea, daughter of the King of Colchis, who did not hesitate to murder her children and burn the temple of Juno to the ground on finding out the adulterous affair of her husband Jason. Among them, Luigi Cherubini's Médée (1796) stands as a ground-breaking work in the history of French musical theatre. Making good use of the innovations introduced by Gluck, the Italian composer so admired by Beethoven imagined a musical tragedy containing the full measure of passionate fury and bloodthirstiness found in the ancient myth. Inspired by the tragedies of Euripides, Seneca and Corneille, Cherubini's Médée was soon adapted in an Italian version, which became popular thanks to Maria Callas' performances of the title role in the 1950s. Medea promises musical moments of dramatic intensity that will not be easily forgotten.
More information is available on the operahouse's official website.
Schedule
April 09, 2015 19:30:00
April 12, 2015 15:00:00
April 15, 2015 19:30:00
April 18, 2015 19:30:00
April 21, 2015 19:30:00
April 24, 2015 19:30:00
Work's characters list
Director
Medea/Médée
Jason
Glauce/Dircé
Creonte/Créon
Neris