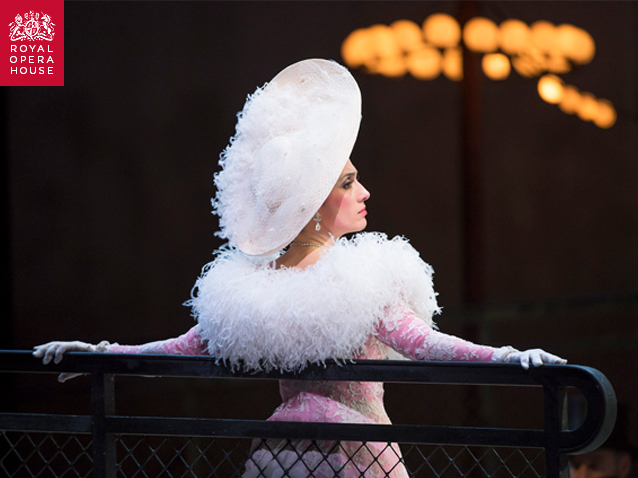 © Copyright all right reserved
Description
Manon and the young student Des Grieux fall passionately in love. But Manon longs for riches, excitement and luxury. When the nobleman De Brétigny offers to make her his mistress, she finds it hard to resist.
Manon tells the story of an impulsive young woman who is drawn into a world of male desire. She recklessly chooses luxury over love and, in doing so, pays the ultimate price. Jules Massenet based his 1884 opera on Abbé Prévost's controversial novel L'Histoire du Chevalier des Grieux et de Manon Lescaut. Laurent Pelly's charming production sets the action in the Paris of Massenet's day. The staging evokes the colour and elegance – as well as the darker social undercurrents – of the Belle Époque.
Manon is one of the great female roles of opera: she is both innocent ingénue and teasing seductress. Her music is richly varied, ranging from the sweetly hesitant 'Je suis encore tout étourdie' to the flamboyant Gavotte, 'Obeissons quand leur voix appelle', and the heartbreaking duet with Des Grieux 'Tu pleures!' The role of Des Grieux, whose music includes the great aria 'Ah! Fuyez, douce image!', is a popular one with many tenors. Vittorio Grigolo made his Covent Garden debut to great acclaim in 2010 as the passionate and betrayed lover.
More information is available on the operahouse's official website.
Schedule
January 14, 2014 18:30:00
January 17, 2014 18:30:00
January 21, 2014 18:30:00
January 24, 2014 18:30:00
January 28, 2014 18:30:00
January 31, 2014 18:30:00
February 04, 2014 18:30:00
Casting
William Shimell
Lynton Black
Elliot Goldie
Donaldson Bell
Work's characters list
Director
Conductor
Manon Lescaut
Manon Lescaut
Le Chevalier Des Grieux
Le Comte des Grieux
Lescaut
Poussette
Javotte
Rosette
Guillot de Morfontaine
De Brétigny
Aubergiste
Garde 1
Garde 2