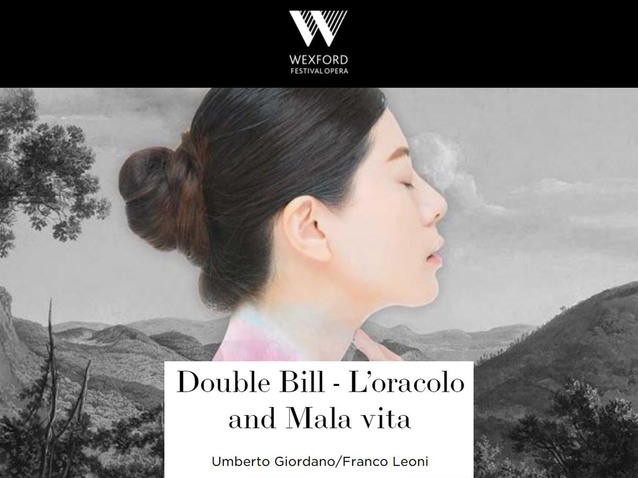 General Information
Production title:

L'Oracolo - Wexford Festival (2018)

Creation date:

19/10/2018

Work - Composer:

L'Oracolo

-

Franco Leoni

Opera house:Wexford Opera
Description
One-act opera, very rarely given, based on the Chester Bailey Fernald's play The Cat and the Cherub. The opera was premiered in Covent Graden on June 28th, 1905.
Set in San Francisco, the opera opens upon the fifth hour of the Chinese new year's day. Chim-Fen, owner of an opium den, wants to marry Ah-Joe, the daughter of the merchant Hu-Tsin, but she only has eyes for San-Lui. During the procession of the dragon when everyone is distracted, Chim-Fen kidnaps Hu-Tsin's son Hu-Chi, hoping that his father will offer Ah-Joe's hand in marriage to whomever finds his boy. But San-Lui discovers the child before Chim-Fen can return him, so Chim-Fen murders the man with a hatchet. Ah-Joe is driven literally insane with grief over the death of his lover. San-Lui's father, the distinguished doctor Win-Shee, finds the little boy and returns him to Hu-Tsin. Quietly speaking to Chim-Fen, who feigns indignation over San-Lui's murder, as they sit on a bench, Win-Shee first stabs, then strangles, the horrible man who murdered his son. A policeman walking by thinks the two men, one of whom is dead, are engrossed in conversation. When he turns the corner, the body drops to the ground. San-Lui is dead, Ah-Joe is insane, and a good and decent man has been driven to murder.
Played with the opera Mala Vita.
More information is available on the official website of the festival.
Schedule
October 19, 2018 20:00:00
October 25, 2018 20:00:00
October 28, 2018 15:00:00
October 31, 2018 20:00:00
November 03, 2018 20:00:00
Casting
Joo Wan Kang
Migran Aghadzanyan
Work's characters list
Director
Conductor
Uin-Sci
Chim-Fen
Hu-Tsin
San-Lui
Ah-Joe