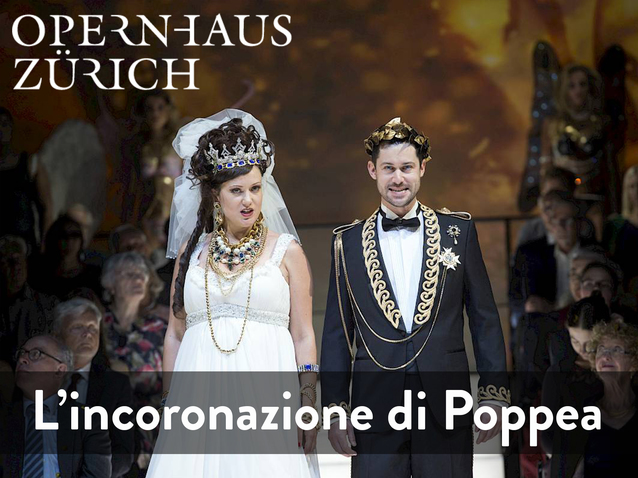 © DR
Description
Revival of production from 2018.
The opera's self-obsessed characters present themselves on a catwalk of vanities while imposing video screens dominate the arena, completing the glamorous world of unending self-adulation. Julie Fuchs, who turned heads for the production's premiere run, returns as the confident, sensual Poppea. Neither setbacks nor defeats will stop her from getting what she wants: to be crowned empress. Back at her side as Nero is countertenor David Hansen, who proves equal to Fuchs on stage. He's helplessly addicted to Poppea's beauty, and at her word, has no qualms convincing Seneca the philosopher to commit suicide.
More information is available on the official website of the opera house.
Schedule
September 14, 2021 19:00:00
September 17, 2021 19:00:00
September 19, 2021 20:00:00
September 22, 2021 19:00:00
September 26, 2021 14:00:00
September 29, 2021 19:30:00
Work's characters list
Director
Conductor
La Fortuna
La Virtù
Amore
Ottone
Poppea
Nerone
Arnalta
Ottavia
Nutrice
Seneca
Valletto
Famigliare 1
Famigliare 2
Famigliare 3
Soldato 1
Soldato 2
Lucano
Liberto
Drusilla
Damigella
Littore