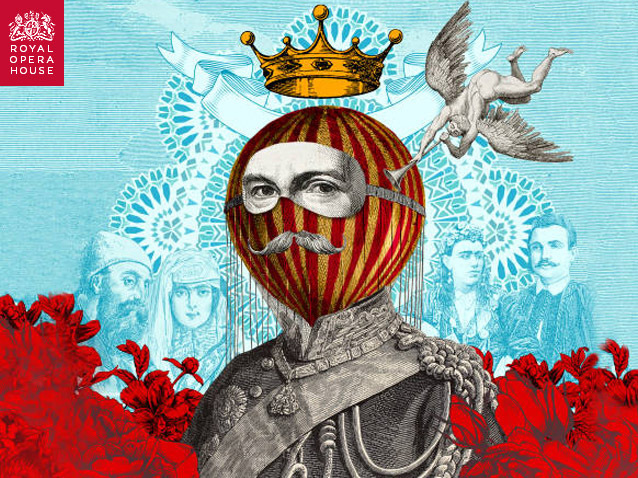 General Information
Production title:

L'Etoile - Royal Opera House Covent Garden (2016)

Creation date:

01/02/2016

Work - Composer:

L'Etoile

-

Emmanuel Chabrier

Opera house:Royal Opera House - Covent Garden.
Description
New production
Emmanuel Chabrier (1841–94) is a relatively obscure figure today, but the greatest of his comic operas – Le Roi malgré lui (The King in Spite of Himself) and L'Etoile (The Star) among them – are masterpieces of the genre. L'Etoile was first performed on 28 November 1877 and was one of Chabrier's few operatic successes, going on to have 48 performances in its first run. This popularity was not to continue, and for almost the entirety of the 20th century it was absent from the stage. Recent years, though, have seen more performances of L'Etoile, as leading opera companies, great conductors and audiences discover the unique charms of this wacky operatic delight.
Beneath L'Etoile's bafflingly ridiculous plot there is music of tremendous craft, imagination and beauty – with an extra serving of extremely dark humour. Lyrical moments, such as 'O petite étoile' where Lazuli thanks his lucky star, sit amid a fabulous array of raucously imaginative comedy: highlights include the 'Trio de chatouillement' (Tickling Trio); the 'Duetto de la Chartreuse verte', as Ouf and Siroco fortify themselves with the green liqueur; and the disconcertingly catchy 'Couplets de pal', where Ouf sings of his love of impaling people. Mariame Clément (Don Pasquale at Glyndebourne) makes her Royal Opera debut with this new production, which brings to life Chabrier's surreal and lovely world.
More information is available on the opera house's official website.
Schedule
February 01, 2016 19:30:00
February 03, 2016 19:30:00
February 06, 2016 19:30:00
February 15, 2016 19:30:00
February 18, 2016 19:30:00
February 20, 2016 19:00:00
February 24, 2016 19:30:00
Work's characters list
Director
Conductor
Roi Ouf I
Siroco
Prince Hérisson de Porc-Epic
Tapioca
Lazuli
Princesse Laola
Aloès
Patacha
Zalzal