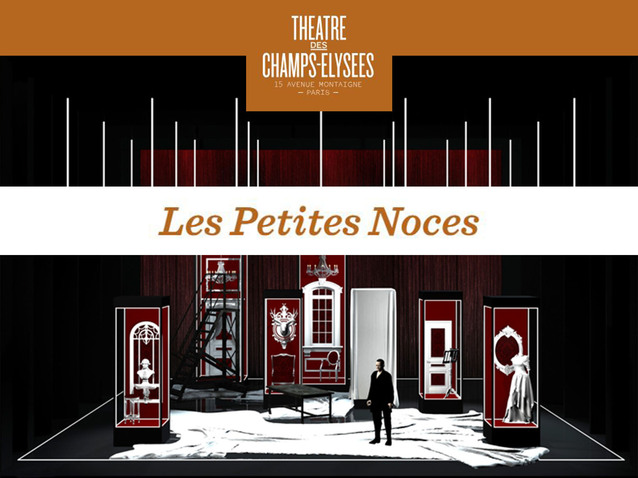 © DR
Description
New production, echoing that of The Marriage of Figaro.
The Champs-Elysées Theater continues its participatory opera cycle. The plot of this young audience adaptation intended to introduce them to the world of the opera puts first of all stage the love square embodied by Figaro, Suzanne, the Count and the Countess and the procession of greeds, desires, seductions, betrayals and revenges that flow from their relationships. However, the real driving force of action, the one that comes to disrupt all the plans by its impetuosity, its unpredictable nature and bubbling youth is Cherubin, incarnation of the teenager launched to the conquest of the desire and asphyxiated by his nascent love affections. Logically, Cherubin will serve as a guide to follow and experience the vicissitudes of this "crazy day". Sometimes spectator, sometimes actor, he will invite the public, more or less of his age, to penetrate to the very heart of the story to better accompany the various characters in their adventures.
More information is available on the official website of the Theater.
Schedule
January 26, 2020 17:00:00
February 08, 2020 11:30:00
February 08, 2020 17:00:00
February 09, 2020 17:00:00
Work's characters list
Director
Conductor
Il Conte d'Almaviva
La Contessa d'Almaviva
Figaro
Cherubino
Susanna
Don Basilio