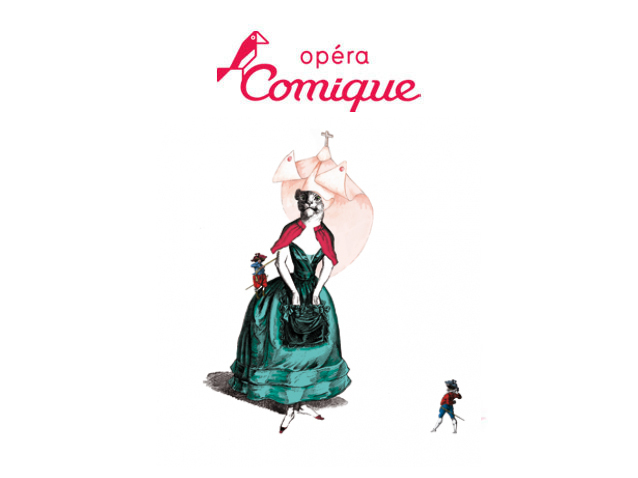 © Opéra Comique
Description
New production
A hair-raising season's end with one of the best operettas in the repertoire. In the century of Le Comte Ory, the dramatic genres gladly forced their way into convents, in order to either put to the test or ridicule cooped up virtues. As for theater composers, they found in the religious genres as many excuses for musical refinement as for delightful parody.
Parisian operetta had conquered Europe when Louis Varney took over from Offenbach with this historical intrigue in which politics, the army and religion compromise themselves. In his best guarded province, can Cardinal Richelieu impose his will when a Rabelaisian abbot decides to favor dashing musketeers and tender novices?
The Belle Époque acclaimed these beautifully made Mousquetaires whose refinement, delightful irreverence and communicative cheerfulness are recreated by Jérôme Deschamps and Laurent Campellone.
More information is available on the operahouse's official website.
Schedule
June 13, 2015 20:00:00
June 15, 2015 20:00:00
June 17, 2015 20:00:00
June 19, 2015 20:00:00
June 21, 2015 20:00:00
June 23, 2015 20:00:00
Casting
Anne-Marine Suire
Nicole Monestier
Jean-Pierre Gos
Valentine Martinez
Valentine Martinez
Work's characters list
Director
Conductor
Narcisse de Brissac
Gontran de Solanges
L'abbé Bridaine
Simone
Marie de Pontcourlay
Louise de Pontcourlay
La mère supérieure
Mme Pichard
Le Gouverneur
Rigobert
Pichard
Soeur Opportune
Marchandes
Marchandes
Pensionnaires