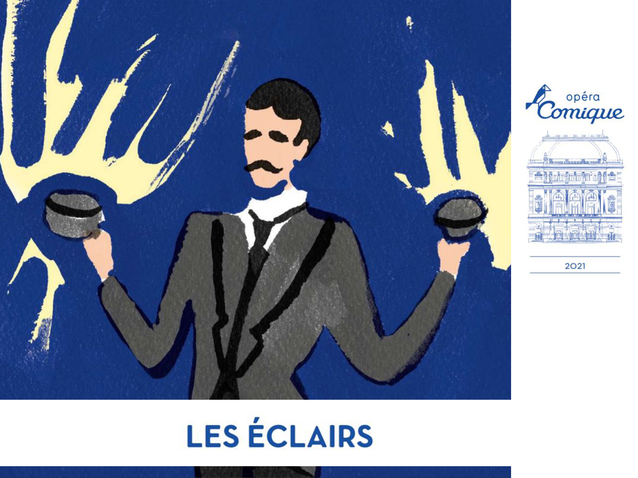 © Copyright all right reserved
General Information
Production title :

Les Eclairs - Opéra Comique (2021)

Creation date :

02/11/2021

Work - Composer :

Les Eclairs

-

Philippe Hersant

Opera house :Opéra-Comique.
Description
Commissioned by the Opéra Comique,
World premiere.
The novel Les Eclairs, by Jean Echenoz, published in 2010, traces the life of the famous scientist Nikola Tesla, who became Gregor here. The latter arrived in New York in 1884, his head teeming with revolutionary ideas for the development of electricity and its uses at the time. Much more interested in science than in profit, he ended up having his ideas looted by unscrupulous industrialists, which led him to take refuge "in the spectacle of lightning and the company of birds".
At the invitation of the Opéra Comique, the novelist agreed to adapt his novel for the lyric scene, while with this work, Philippe Hersant for his part signed his third opera.
More information is available on the official website of the opera house.
Schedule
November 02, 2021 20:00:00
November 04, 2021 20:00:00
November 06, 2021 20:00:00
November 08, 2021 20:00:00
Work's characters list
Director
Conductor
Gregor
Edison
Betty
Ethel
Norman
Parker