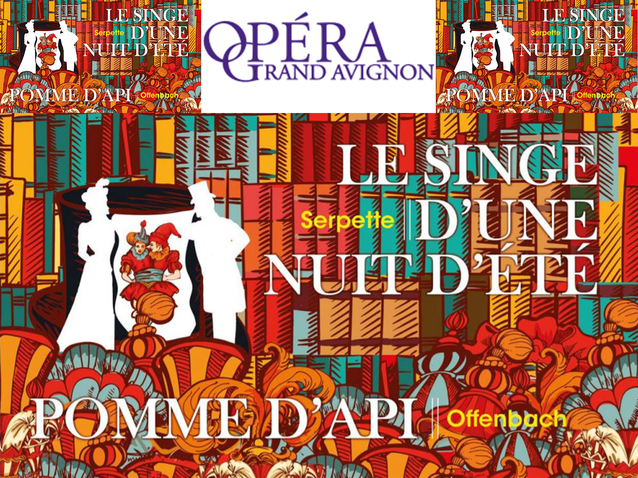 © DR
General Information
Production title:

Le Singe d'une nuit d'été - Opéra Grand Avignon (2020)

Creation date:

11/03/2020

Work - Composer:

Le Singe d'une nuit d'été

-

Gaston Serpette

Opera house:Opéra Grand Avignon.
Description
New production.
Rare work, given with Pomme d'Api.
An initiative of the Southern Region. In co-production with La Régie culturelle régionale, Opéra-Toulon Provence Méditerranée, Nice Côte d'Azur Opera and Opéra de Marseille.
More information is available on the official website of the opera house.
Following the measures adopted by the government as part of the fight against the spread of the COVID-19 coronavirus, the opera house had to cancel all of the performances.
Schedule
March 11, 2020 20:30:00
March 13, 2020 20:30:00
Work's characters list
Director
Atala
Atala
Babylas
Babylas