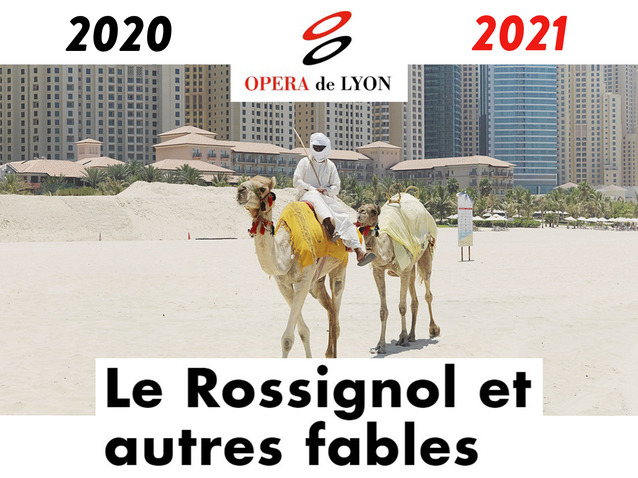 © Philippe Chancel
Description
Revival of the production of 2010.
Cast for fables :
Yulia Pogrebnyak: 2 poems by Constantin Balmont
Mairam Sokolova: Pribaoutki and Lullabies of the cat
Nabil Suliman: Baritone 1 (Fox)
Taras Berezhansky: Baritone 2 (Fox)
Alexandr Gelah: Tenor 1 (Fox)
Andrei Danilov: Tenor 2 (Fox)
More information is available on the official website of the Opera house.
Following the measures adopted by the government as part of the fight against the spread of the COVID-19, the opera house had to cancel all performances of this production.
Schedule
January 22, 2021 20:00:00
January 23, 2021 20:00:00
January 24, 2021 16:00:00
January 26, 2021 20:00:00
January 27, 2021 20:00:00
January 29, 2021 20:00:00
January 30, 2021 20:00:00
January 31, 2021 16:00:00
Casting
Andrei Danilov
Yulia Pogrebnyak
Work's characters list
Director
Conductor
Le Pêcheur (ténor)
La Cuisinière (mezzo-soprano)
Le Chambellan (baryton)
L'Empereur de Chine (baryton)
La Mort (contralto)
Le Rossignol