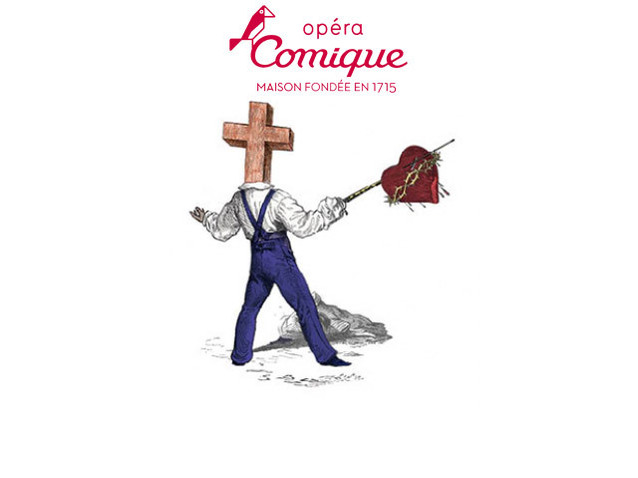 © DR
General Information
Production title:

Le Pré aux Clercs - Opéra Comique (2015)

Creation date:

23/03/2015

Work - Composer:Le Pré aux Clercs

-

Ferdinand Hérold

Opera house:Opéra-Comique.
Description
The first season of the Opéra Comique entrusted to Jérôme Deschamps made the revival of Zampa possible. To conclude his directorship – and after having scheduled as many Hérold's works as Bizet's and Poulenc's – here is the other masterpiece by this Romantic who excelled in combining the tastes of his time.
The model for Meyerbeer's Les Huguenots, inspired by Mérimée's sole novel and the troubadour style, this is the work that, even if it caused the death of its composer, remained for the longest time in the repertoire of the Opéra Comique with over 1600 performances up to 1949.
Paul McCreesh and Éric Ruf embrace this vivid depiction of the days leading up to the St Bartholomew's Day Massacre. The subtle balance between comedy and tragedy rests upon colorful secondary characters and a plot with many twists and turns while the score exhibits variety, melodic inspiration, a magnificent orchestration and the most brilliant vocal styles.
More information is available on the operahouse's official website.
Schedule
March 23, 2015 20:00:00
March 25, 2015 20:00:00
March 27, 2015 20:00:00
March 29, 2015 15:00:00
March 31, 2015 20:00:00
April 02, 2015 20:00:00
Work's characters list
Director
Marguerite de Valois
Isabelle Montal
Nicette
Baron de Mergy
Comte de Comminges
Cantarelli
Girot