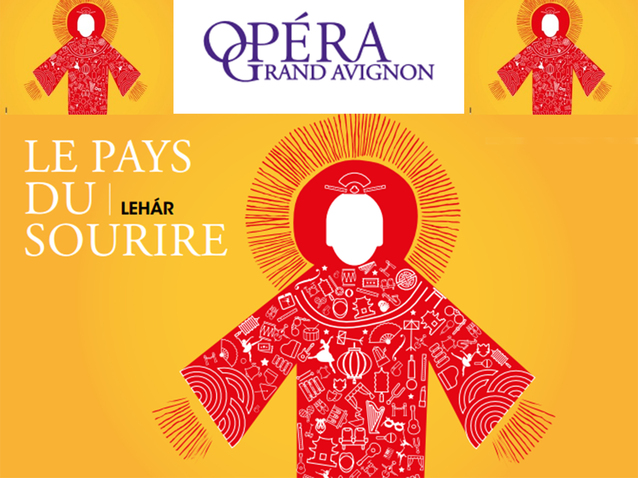 © Copyright all right reserved
General Information
Production title :

Le Pays du sourire - Opéra Grand Avignon (2018)

Work - Composer :

Das Land des Lächelns

-

Franz Lehár

Opera house :Opéra Grand Avignon.
Description
New production, played at the Opera Confluence.
Coproduction with Tours Opera house.
More information is available on the official website of the opera house.
Schedule
March 10, 2018 20:30:00
March 11, 2018 14:30:00
Work's characters list
Director
Conductor
Prinz Sou-Chong
Lisa
Mi
Graf Gustav van Pottenstein
Tschang