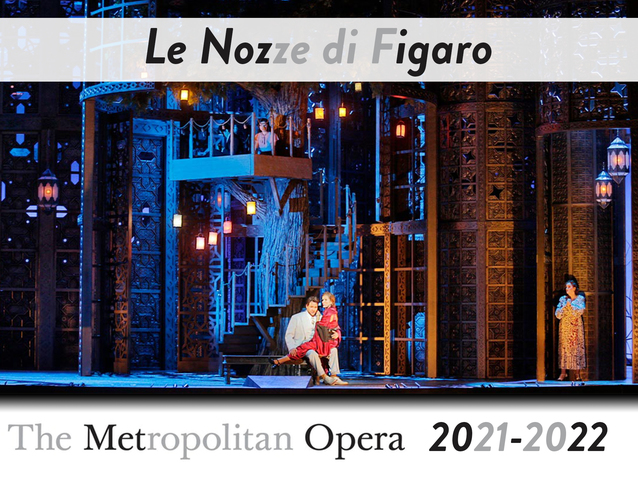 © DR
Description
Revival of the of the production created in 2014 with Ildar Abdrazakov and Erwin Schrott in Figaro, already replayed in 2016, 2017-2018, and 2019-2020.
Yannick Nézet-Séguin takes the podium to lead two exceptional casts in Mozart's breathless and breathtaking comedy.
More information is available on the official website of the opera house.
Schedule
January 08, 2022 13:00:00
January 12, 2022 19:00:00
January 15, 2022 13:00:00
January 20, 2022 19:00:00
January 23, 2022 14:00:00
January 28, 2022 19:00:00
April 02, 2022 20:00:00
April 06, 2022 19:00:00
April 09, 2022 13:00:00
April 13, 2022 19:30:00
April 16, 2022 20:00:00
April 21, 2022 19:00:00
Work's characters list
Director
Conductor
Il Conte d'Almaviva
Il Conte d'Almaviva
La Contessa d'Almaviva
La Contessa d'Almaviva
Figaro
Figaro
Cherubino
Cherubino
Marcellina
Il Dottor Bartolo
Susanna
Susanna