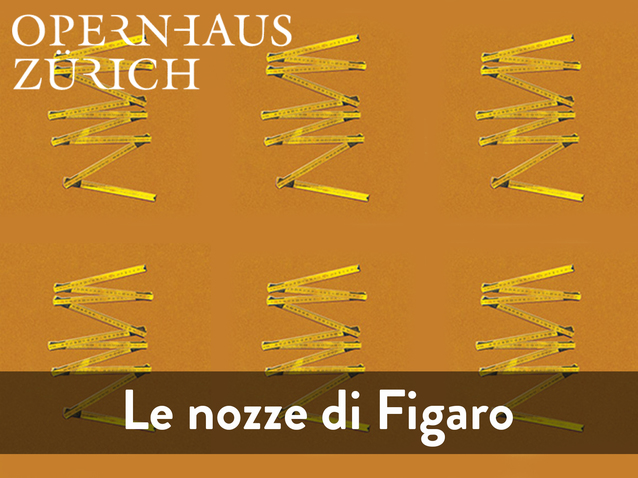 © DR
Description
New production.
And we all know what happened next: Le nozze di Figaro is one of the most inspired, brilliantly written, and profound operas in music history. A disruptive energy flows through Mozart's Figaro, setting something new in motion. At first glance, the score indulges in a frenzy of confusing intrigues – but a deeper look reveals subversions of societal norms. And, almost as an aside, the opera unveils musically poignant portraits of the human soul.
This is no outdated tale from yesteryear. Jan Philipp Gloger – a director equally at home in the theater and opera worlds – sets out to prove just that in this new production. Gloger enjoys probing how modern a work is, and in his productions at the Opernhaus Zürich, he never fails to find the key to making a work both surprising and relatable. He's sure to succeed with Mozart's Figaro, where the men are handsy, the woman confident, and the plot stuffed with sexual desire.
More information is available on the official website of the opera house.
Schedule
June 19, 2022 19:00:00
June 22, 2022 19:00:00
June 25, 2022 19:00:00
June 28, 2022 19:00:00
July 01, 2022 19:00:00
July 03, 2022 13:00:00
July 07, 2022 19:00:00
July 10, 2022 20:00:00
Work's characters list
Director
Conductor
Il Conte d'Almaviva
La Contessa d'Almaviva
Figaro
Cherubino
Marcellina
Il Dottor Bartolo
Barbarina
Antonio
Susanna
Don Basilio
Don Curzio