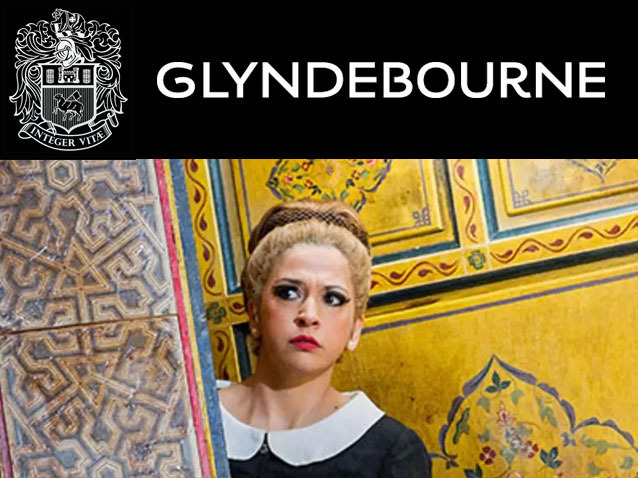 Description
A revival of the 2012 Festival production
The second Beaumarchais play in the 'Figaro Trilogy' appears at the 2016 Festival with the return of Michael Grandage's 2012 production of Le nozze di Figaro.
The revival features Glyndebourne debuts by South African soprano Golda Schultz as Countess Almaviva and Italian baritone Davide Luciano as Figaro. Italian soprano Rosa Feola, who made a memorable Glyndebourne debut as Sandrina in La finta giardiniera in the 2014 Glyndebourne Tour, will play Susanna for her first Festival appearance.
More information is available on the opera house's official website.
Schedule
July 03, 2016 15:55:00
July 06, 2016 17:10:00
July 08, 2016 17:10:00
July 12, 2016 17:10:00
July 15, 2016 17:10:00
July 19, 2016 17:10:00
July 21, 2016 17:10:00
July 24, 2016 15:55:00
July 29, 2016 17:10:00
August 02, 2016 17:10:00
August 04, 2016 17:10:00
August 07, 2016 15:55:00
August 10, 2016 17:10:00
August 14, 2016 15:55:00
August 17, 2016 17:10:00
August 20, 2016 17:10:00
August 24, 2016 17:10:00
Work's characters list
Director
Conductor
Il Conte d'Almaviva
La Contessa d'Almaviva
Figaro
Cherubino
Marcellina
Il Dottor Bartolo
Barbarina
Antonio
Susanna
Don Curzio