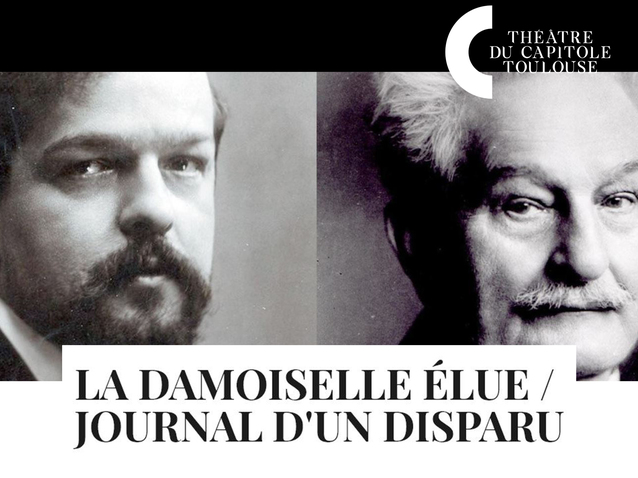 © Copyright all right reserved
Description
New production.
Piano and direction: Alain Franco.
Played with Diary of a Disappeared.
Co-production with the Garonne theater.
"Actress, performer, director, Silvia Costa is an artist of the intangible. For her very first production in France, she chose to present two lyrical works outside the scope of traditional opera. The lyric poem of young Debussy and Janáček's collection of melodies share the same theme of absence, of the "distant beloved". "
More information is available on the official website of the Theater.
Schedule
April 15, 2021 20:00:00
April 16, 2021 20:30:00
April 17, 2021 20:30:00
April 18, 2021 17:00:00
April 20, 2021 20:00:00
April 21, 2021 20:00:00
Work's characters list
Director
Conductor
La Damoiselle élue