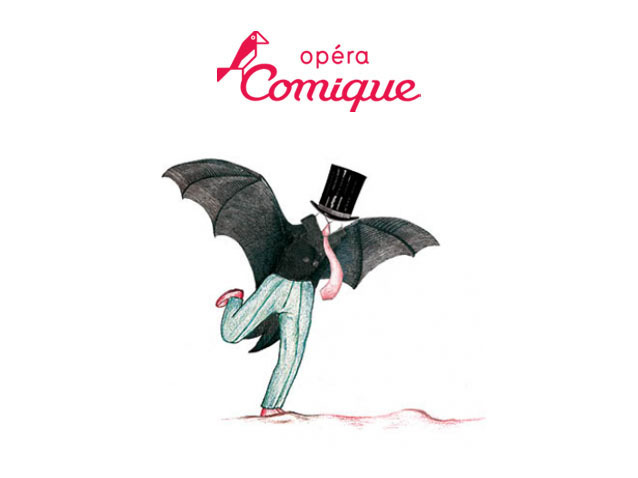 © Opéra Comique
Description
The year 2014 will end at the Opéra Comique with Viennese operetta in all its glory – and in a production emphasizing what it owes to French culture: its spirit, launched in the capital of the Habsburgs by Offenbach in person; its sources, borrowed from the flourishing Parisian vaudeville.
In his summer house near Vienna, Prince Orlofsky orchestrates a masked ball through which Falke will take revenge on his friend Eisenstein, who has legal troubles. During the feast all the actors of society are taken away in a whirlwind of plots and lies – but does not one have to be somewhat of a forger to take advantage of existence?
Strauss's masterpiece will be performed in French thanks to research on the sources by Marc Minkowski, Ivan Alexandre and Pascal Paul-Harang. More Viennese and wilder than ever, our Chauve-Souris will combine musical inspiration and the insolence of a very modern satire.
More information is available on the operahouse's official website.
Schedule
December 21, 2014 15:00:00
December 23, 2014 20:00:00
December 25, 2014 15:00:00
December 28, 2014 15:00:00
December 30, 2014 20:00:00
January 01, 2015 15:00:00
Work's characters list
Director
Conductor
Gabriel von Eisenstein
Rosalinde
Adele
Ida
Alfred
Alfred
Dr Falke
Dr Blind
Frank
Prince Orlofsky