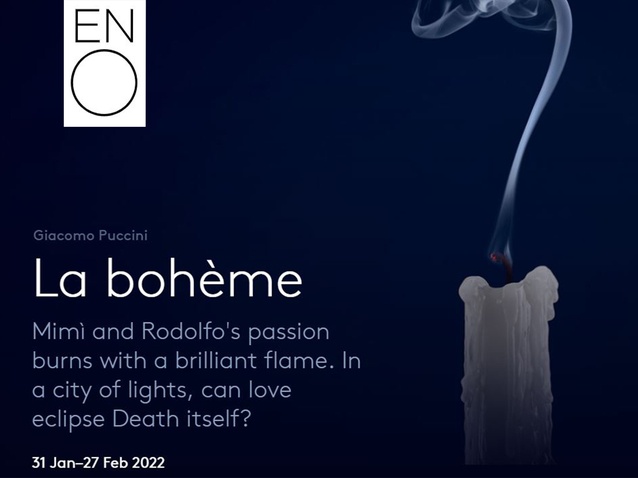 © Copyright all right reserved
Description
Revival of the Jonathan Miller's production created in 1995, already resumed in 2018-2019 (read our English column) or at the Liceu in 2016 where we also saw it.
Inspired by Brassaï's photographs of Paris and Parisians in the 1930s, Jonathan Miller's classic production returns to ENO.
More information is available on the official website of the opera house.
Schedule
January 31, 2022 19:30:00
February 02, 2022 19:30:00
February 04, 2022 19:30:00
February 05, 2022 14:30:00
February 10, 2022 19:30:00
February 12, 2022 14:30:00
February 12, 2022 19:30:00
February 19, 2022 14:30:00
February 19, 2022 19:30:00
February 23, 2022 19:30:00
February 25, 2022 19:30:00
February 27, 2022 14:30:00
February 27, 2022 19:30:00
Work's characters list
Director
Conductor
Rodolfo
Mimi
Mimi
Marcello
Schaunard
Schaunard
Colline
Benoit
Alcindoro
Musetta
Musetta