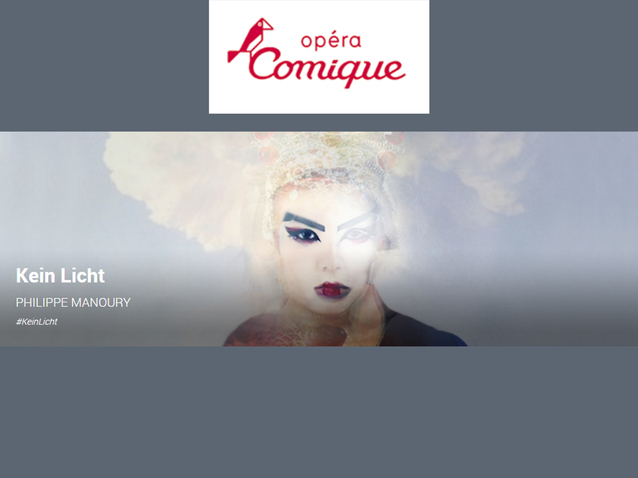 © Copyright all right reserved
General Information
Production title :

Kein Licht - Opéra Comique (2017)

Work - Composer :

Kein Licht

Opera house :Opéra-Comique.
Description
Creation.
"The polyphonic text Kein Licht is a dialogue between characters lost in space and time in the wake of the Fukushima disaster. Striving to reconstruct themselves, these characters exchange words of suffering, loss and tragedy, sometimes with much humor. Neither exactly an opera nor a Singspiel, Kein Licht is a "thinkspiel", that is a play on thought. This musical production aims to make us think about the issues of our time. Theater and music will be created before you and will result from a common and live elaboration as rarely seen previously."
More information is available on the official webiste of the opera house.
Schedule
October 18, 2017 20:00:00
October 19, 2017 20:00:00
October 21, 2017 20:00:00
October 22, 2017 15:00:00
Work's characters list
Director
Conductor
Soprano
Mezzo
Contralto
Baryton