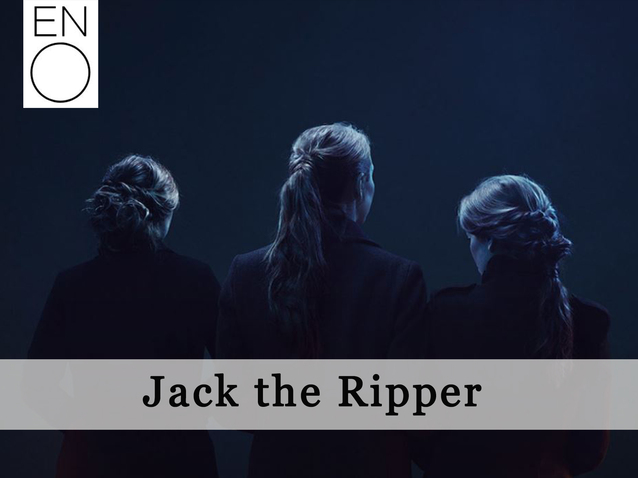 © DR
General Information
Production title:

Jack the Ripper : The Women of Whitechapel - English National Opera (2019)

Creation date:

30/03/2018

Work - Composer:

Jack the Ripper : The Women of Whitechapel

-

Iain Bell

Opera house:English National Opera.
Description
World premiere.
Iain Bell's new opera, with a libretto by Emma Jenkins, explores powerful themes of community and women struggling against the odds, posing questions about the hypocritical attitudes of 'respectable' society. The mythic status of the unidentified serial killer is addressed through a refreshingly modern lens, which speaks to us over a century later. With vocal and orchestral writing that always packs an emotional punch, Bell's score features music that is mercurial and explosive one moment and heart-wrenchingly beautiful the next.
More information is available on the official website of the ENO.
Schedule
March 30, 2019 19:30:00
April 03, 2019 19:30:00
April 05, 2019 19:30:00
April 08, 2019 19:30:00
April 10, 2019 19:30:00
April 12, 2019 19:30:00
Casting
Josephine Barstow
Work's characters list
Director
Conductor
Mary Kelly
Mary Kelly
Maud
Polly Nichols
Annie Chapman
Liz Stride
Catherine Eddowes
Writer
Squibby
The Pathologist
Commissioner of Police
Sergeant Johnny Strong
The Photographer