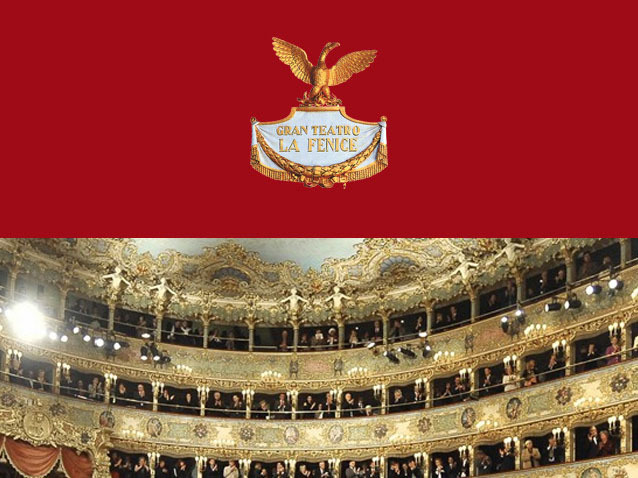 Description
New production
Co-production Arena di Verona and Greek National Opera
Vincenzo Bellini wrote two tragic operas for Teatro La Fenice: I Capuleti e i Montecchi and Beatrice di Tenda. The first, composed in 1830 and to the story of Romeo and Juliet but not based on Shakespeare but rather on an early nineteenth-century tragedy by Luigi Scevola in a new production by Arnaud Bernard (direction), Alessandro Camera (sets) and Maria Carla Ricotti (costumes), co-produced with Fondazione Arena di Verona (where it was presented at the Teatro Filarmonico in November 2013) and with the Greek National Opera of Athens. The cast includes Jessica Pratt and Mihaela Marcu as Giulietta; Sonia Ganassi and Paola Gardina as Romeo; Shalva Mukeria and Francesco Marsiglia as Tebaldo; Rubén Amoretti as Capellio; and Luca Dall'Amico as Lorenzo, conducted by Omer Meir Wellber.
The most famous and ill-starred love story of all times, and made immortal by Shakespeare's play of the same name, Romeo and Juliet has often been put to music. One of the most popular versions is the two-act opera I Capuleti e i Montecchi, which Teatro La Fenice commissioned Vincenzo Bellini with for the 1830 Carnival, and it debuted on 11 March. Felice Romani was the author of the libretto, as well as of the later Sonnambula and Norma, and he based the subject on Italian literary tradition, and in particular on a novella by the Renaissance author Matteo Bandello and an early nineteenth-century tragedy by Luigi Scevola. As in the earlier Zaira, once again the protagonists' voices are female and Romeo is a mezzo soprano en travesti.
More information is available on the opera house's official website.
Schedule
January 11, 2015 19:00:00
January 15, 2015 19:00:00
January 16, 2015 19:00:00
January 17, 2015 15:30:00
January 18, 2015 15:30:00
January 20, 2015 19:00:00
Work's characters list
Director
Conductor
Romeo
Romeo
Tebaldo
Tebaldo
Capellio
Giulietta
Giulietta