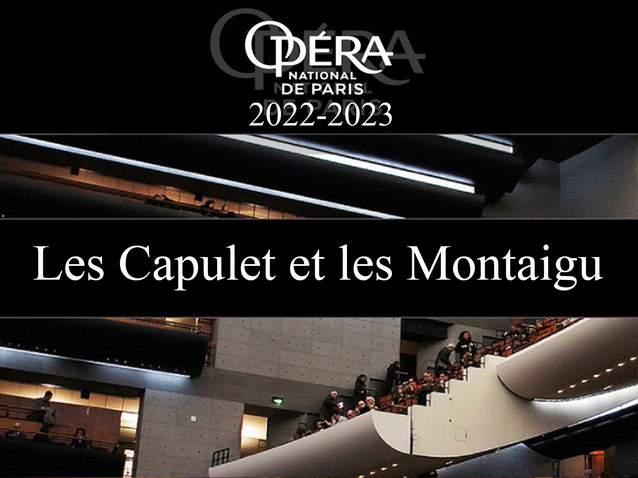 © DR
Description
Revival of the staging by Robert Carsen created in 1996, which we had seen when it was revived in 2014 and which we then reported on in French.
Debut of Speranza Scappucci at the Paris Opera, and taking on the role of Julie Fuchs.
More information is available on the official website of the opera house.
Schedule
September 21, 2022 19:30:00
September 23, 2022 19:30:00
September 27, 2022 19:30:00
September 29, 2022 19:30:00
October 01, 2022 19:30:00
October 07, 2022 19:30:00
October 09, 2022 14:30:00
October 11, 2022 19:30:00
October 14, 2022 19:30:00
Work's characters list
Director
Conductor
Choir director
Romeo
Tebaldo
Capellio
Lorenzo
Giulietta
Giulietta