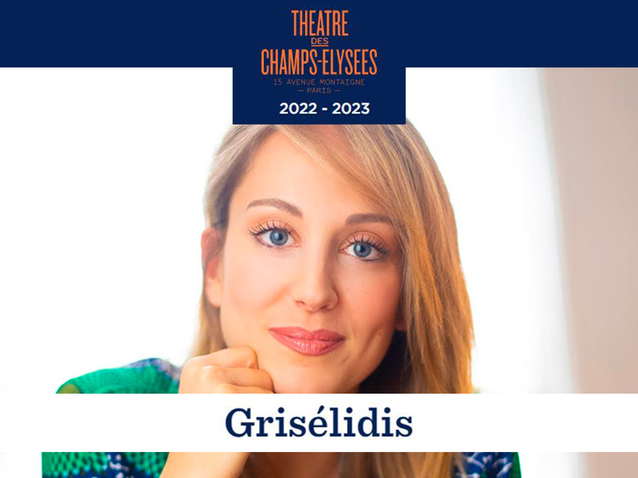 © DR
Description
Concert.
"Inspired by a 12th century legend, the plot of Grisélidis depicts the wife of a knight who has gone to war in the Holy Land. While the Devil is testing his fidelity, the virtuous wife doubles as a a devoted mother so as not to succumb to temptation. Intended for the Opéra-Comique in Paris, where it was premiered in 1901, Massenet's work approaches the medieval period by playing on contrasting registers: the religious, the fantastic , simplicity, comedy and the sublime. A fine team of French singers is at the service of this rediscovery of this little-known opus by Massenet."
Co-production Théâtre des Champs-Elysées / Palazzetto Bru Zane / Opera National Orchestra Montpellier Occitanie (where the concert will be given on June 2, 2023), as part of the 10th Festival Palazzetto Bru Zane Paris.
More information is available on the official website of the Theater.
Schedule
July 04, 2023 19:30:00
Work's characters list
Conductor
Grisélidis
Alain
Le Marquis
Le Diable
Fiamina
Bertrade
Le Prieur
Gondebaud