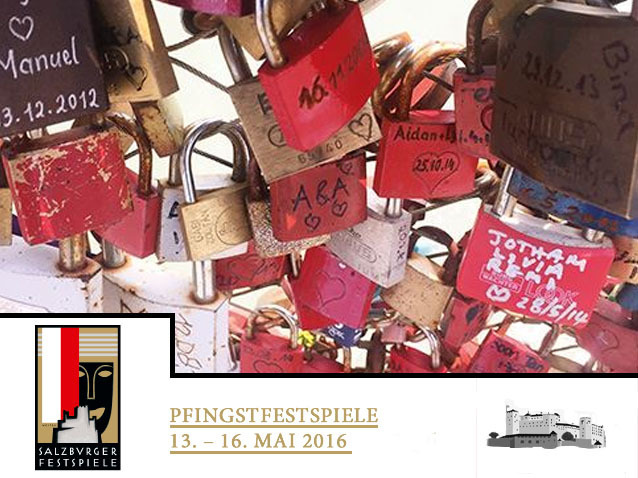 General Information
Production title:

Giulietta e Romeo - Salzburger Pfingfestspiele (2016)

Creation date:

14/05/2016

Work - Composer:

Giulietta e Romeo

-

Nicola Antonio Zingarelli

Opera house:Haus für Mozart
Description
Concert performance
In the second text in his Kreisleriana, E.T.A. Hoffmann goes into raptures over the "indescribable power of the most irresistible appeal for any receptive mind." This is his characterisation of the aria "Ombra adorata aspetta" in Zingarelli's opera Giulietta e Romeo, extremely famous at the time, with which Romeo invokes the ghost of his supposedly deceased lover after taking poison. Not only this literary appraisal, but also the fact that Zingarelli's opera was staged in ever-changing versions indebted to prevalent operatic tastes from its première in 1796 until the late 1820s, bears witness to the work's enormous popularity. In his own day, the opera's creator, one of the last representatives of the Neapolitan school and a teacher of such composers as Vincenzo Bellini and Gaetano Donizetti, was held in high esteem. Only with the emergence of Rossini was his oeuvre overshadowed.
Various transcripts of the score of the original version have survived. These transcripts, based on the 1796 première performed at La Scala, are without later – and certainly drastic – alterations, such as the attenuation of the tragic ending. It is on these sources that the performance at the Salzburg Whitsun Festival is based, offering an opportunity to rediscover this fascinating work.
More information is available on the opera house's official website.
Schedule
May 14, 2016 17:00:00
Work's characters list
Conductor
Romeo
Giulietta
Everardo
Gilberto
Matilde
Tebaldo