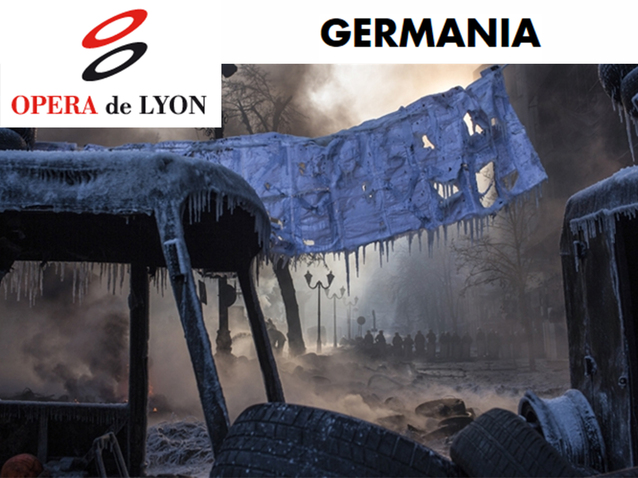 © DR
General Information
Production title:

GerMANIA - Opéra national de Lyon (2018)

Creation date:

19/05/2018

Work - Composer:

GerMANIA

-

Alexander Raskatov

Opera house:Opéra national de Lyon.
Description
Worldwide creation, request of the Lyon Opera house.
It is the second opera of Alexander Raskatov after Coeur de chien, created in Lyon to, based on Heiner Müller's drama, Germania and Germania 3, written between 1956 and 1971 for the first, and just before Heiner Müller-s die in 1995 for the second.
More information is available on the official website of the opera house.
Schedule
May 19, 2018 20:00:00
May 21, 2018 16:00:00
May 23, 2018 20:00:00
May 26, 2018 20:00:00
May 28, 2018 20:00:00
May 30, 2018 20:00:00
June 04, 2018 20:00:00
Work's characters list
Director
Conductor
Conductor
Ténor 1
Baryton
Contre-ténor
Baryton-basse
Basse
Soprano 1
Soprano 2
Alto
Ténor 2