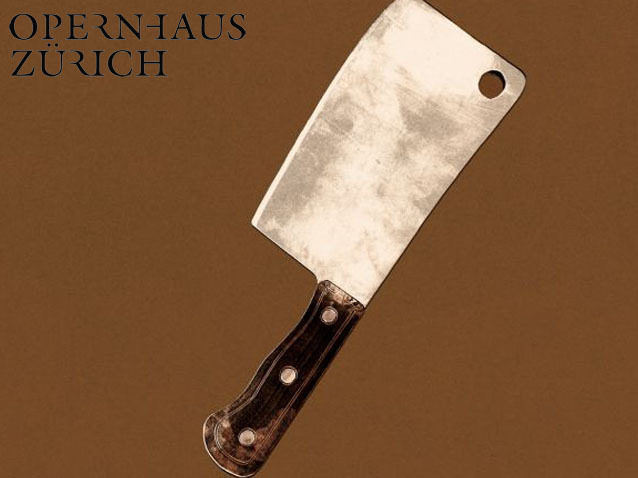 General Information
Production title:

Die Hamletmaschine - Opernhaus Zürich (2016)

Creation date:

24/01/2016

Work - Composer:

Die Hamletmaschine

-

Wolfgang Rihm

Opera house:Opernhaus Zürich.
Description
New production
When the composer Wolfgang Rihm was searching for new subject matter for musical theatre in the mid-1980s, he was no longer interested in setting a conventional libretto «of polished dialogues» and «subjectively involved plots». Instead, he dreamt of a stagecraft that extended beyond emotional dramas in the form of stories and was determined by image and reputation, ritual and the logic of dreams. Created by voices and instruments, sound itself is intended to become the protagonist of the theatre. Written in 1977, the East German dramatist Heiner Müller's drama, Die Hamletmaschine, served as the driving force for a musical theatre that crosses boundaries. The fragmentary theatre text, which comprises a mere nine pages, yet is one of the most important written in the 20th century, is a grotesque rewrite of Shakespeare's Hamlet, and a deconstruction of the drama per se – a linguistically powerful and tempestuously apocalyptic vision of human futility in the face of the failed utopias of the modern age.
Using Heiner Müller's text, Rihm has created a major work of musical theatre for singers and actors, choruses both live and recorded, a large orchestra, and percussionists positioned in the auditorium. Wolfgang Rihm's Hamletmaschine is a forgotten masterpiece of the modern age and was last staged in 1990, four years after its première. In scenographic and musical terms, the composition is certainly comparable with the Bernd Alois Zimmermann's Soldaten, of which a spectacular production was staged at Zurich Opera House two years ago.
In a time characterised by fundamentalist attacks, religious wars, humanitarian tragedy, the loss of utopias and political uncertainty, Die Hamletmaschine becomes a matter of great topicality.
More information is available on the opera house's official website.
Schedule
January 24, 2016 19:00:00
January 29, 2016 19:00:00
January 31, 2016 19:00:00
February 02, 2016 19:00:00
February 07, 2016 14:00:00
February 11, 2016 20:00:00
February 14, 2016 14:00:00
Casting
Anne Ratte Polle
Ivana Rusko
Work's characters list
Director
Director
Conductor
Hamlet II
Hamlet III
Ophelia
Ophelia Double, Marx
Ophelia Double, Lenin
Ophelia Double, Mao