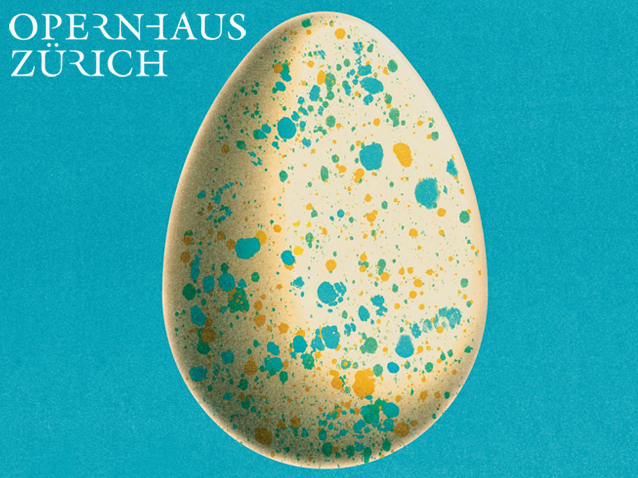 © Opernhaus Zürich
General Information
Production title:

Die Gänsemagd - Opernhaus Zürich (2014)

Creation date:

20/09/2014

Work - Composer:

Die Gänsemagd

-

Iris Ter Schiphorst

Opera house:Opernhaus Zürich.
Description
New production
Opera for children - Free entry at the Season Opening on Sep 20th 2014.
The Goose Girl is one of the most profound fairy tales by the Brothers Grimm: a king's daughter loses three drops of blood and hence the protection of her mother. As a result, the sly chambermaid takes away her horse and prince, and the king's daughter has to look after geese. Fearful of betrayal, the chambermaid has the horse, which can speak, killed. However, the king's daughter follows his advice and entrusts her fate to an old oven… The composer Iris ter Schiphorst set this fascinating story to music. Her witty, jaunty music unleashed a storm of enthusiasm among the little listeners at the world première in Vienna in 2010. Lasting just over an hour, the piece is ideally suited to giving children their first taste of musical theatre.
More information is available on the operahouse's official website.
Schedule
September 20, 2014 11:00:00
September 27, 2014 14:00:00
September 27, 2014 16:00:00
September 28, 2014 11:00:00
September 28, 2014 13:00:00
December 06, 2014 11:00:00
December 06, 2014 14:00:00
December 07, 2014 14:00:00
December 07, 2014 16:00:00
December 23, 2014 16:00:00
December 26, 2014 14:00:00
December 26, 2014 16:00:00
December 27, 2014 14:00:00
December 27, 2014 16:00:00
June 27, 2015 14:00:00
June 27, 2015 16:00:00
June 28, 2015 14:00:00
June 28, 2015 16:00:00
Casting
Lin Shi
Christian Sollberger
Christian Sollberger
Work's characters list
Director
Conductor
Prinzessin
Prinzessin
Gänsemagd
Mutter
Mutter
Gänsehüter Kürdchen
Gänsehüter Kürdchen
Die böse Kammerjungfrau
Die böse Kammerjungfrau
Der König
Der König
Pferdeschlächter
Pferdeschlächter
Das Pferd Falada
Prinz