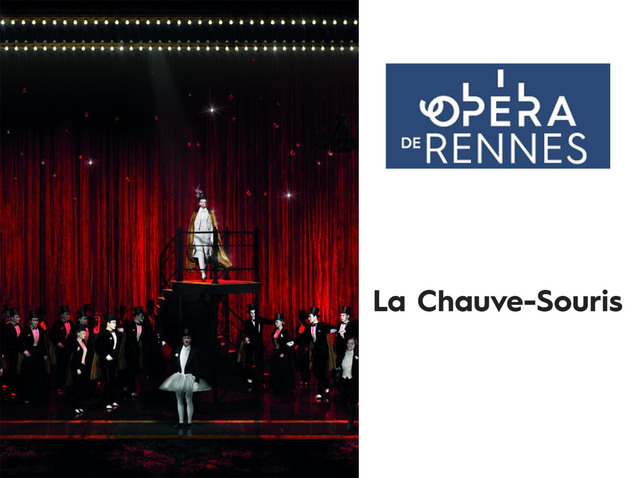 © DR
Description
New production, in co-production with Angers Nantes Opéra, Opéra de Toulon and Opéra Grand Avignon.
Absent from the boards of the Rennes Opera for over twenty years, this famous operetta is making a comeback.
Thanks to the technical teams of France Télévisions, TVR and Radio France, a recording of this show can take place on May 8, 10 and 12 and be broadcast on France Télévisions on a date to be specified later.
Production on tour, in Angers and Nantes (dates canceled) and Avignon in June, also broadcast on a giant screen on June 9 in many cities in the Brittany and Pays-de-la-Loire regions (if the health measures in force allow it) , or on various television channels and France Musique.
More information is available on the official website of the opera house.
Schedule
May 08, 2021 00:00:00
May 10, 2021 00:00:00
May 12, 2021 00:00:00
June 09, 2021 20:30:00
Work's characters list
Conductor
Gabriel von Eisenstein
Rosalinde
Adele
Ida
Alfred
Dr Falke
Dr Blind
Frank
Prince Orlofsky