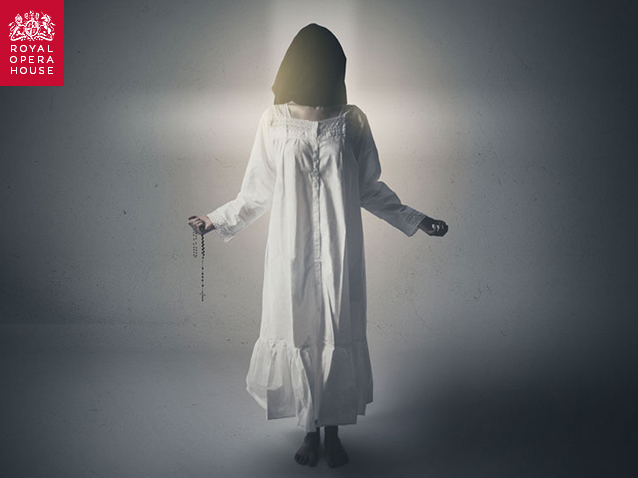 © Covent Garden Royal Opera House
Description
New to The Royal Opera
Blanche, the timid daughter of an aristocrat, joins the Carmelite order of nuns, against the wishes of her family. In the monastery she meets Constance, a lively peasant girl, who makes a shocking prophecy.
The terror and turbulence of the French Revolution provides the backdrop for Francis Poulenc's powerful opera of faith, bravery and redemption. Poulenc created the libretto for Dialogues des Carmélites after a play of the same name by writer Georges Bernanos and the opera was given its premiere at La Scala, Milan, in 1957. It arrived at Covent Garden the following year, with a cast that featured Dame Joan Sutherland in the role of the courageous Mother Marie of the Incarnation.
Director Robert Carsen – who staged Falstaff at the Royal Opera House in 2012 – brings his intense and daring production of Dialogues des Carmélites to The Royal Opera for the first time. The starkly beautiful staging combines modern designs and period costumes with stunning lighting effects. It throws into relief Poulenc's radiant and exhilarating score, which draws on the resources of a large orchestra (including two harps, a piano and even a guillotine). Dialogues des Carmélites culminates in one of opera's most devastating final scenes, as Blanche embraces death with her fellow nuns to a transcendent setting of the hymn Salve Regina hymn.
More information is available on the operahouse's official website.
Schedule
May 29, 2014 19:30:00
June 02, 2014 19:30:00
June 04, 2014 19:30:00
June 07, 2014 19:00:00
June 09, 2014 19:30:00
June 11, 2014 19:30:00
Work's characters list
Director
Conductor
Marquis de la Force
Blanche de la Force
Chevalier de la Force
Madame de Croissy
Madame Lidoine
Mère Marie
Soeur Constance
Mère Jeanne
Soeur Mathilde
L'aumônier
1er commissaire
2ème commissaire
L'officier