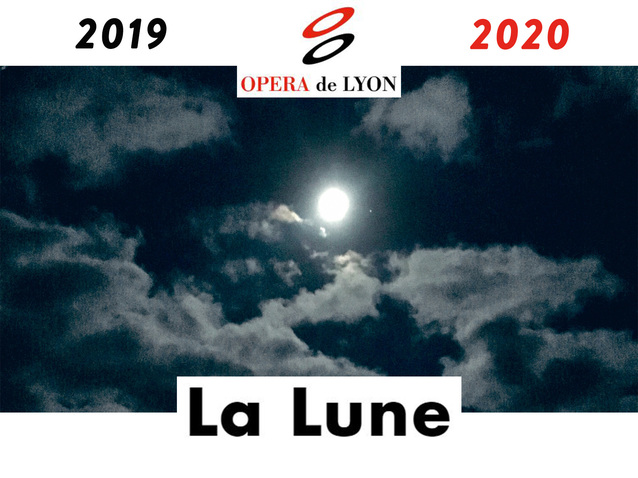 © DR
General Information
Production title:

Der Mond (La Lune) - Opéra national de Lyon (2020)

Creation date:

14/03/2020

Work - Composer:

Der Mond (La Lune)

-

Carl Orff

Opera house:Opéra national de Lyon.
Description
New production.
At the Point du Jour Theater.
Studio of the Lyon Opera house.
Director: James Bonas
The story
Four boys from the darkness steal the moon and bring it home to light them. When they become adults, they divide it into four pieces, which they take away when they die in the underworld. But this light sows a happy bazaar. Then St. Peter recovers the moon and suspends it to a star, to illuminate dreams and soothe the fear of the dark.
More information is available on the official website of the opera house.
Following the measures adopted by the government within the framework of the fight against the propagation of the coronavirus COVID-19, the opera house had to cancel all the representations of this production.
Schedule
March 14, 2020 16:00:00
March 15, 2020 16:00:00
March 18, 2020 20:00:00
March 19, 2020 20:00:00
March 20, 2020 20:00:00
March 21, 2020 20:00:00
March 22, 2020 16:00:00