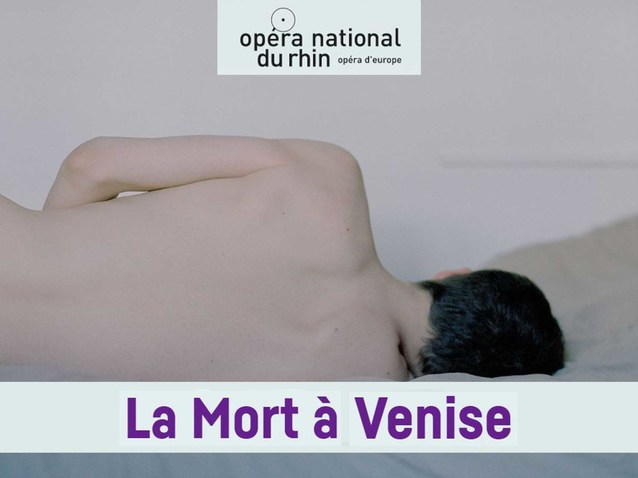 © DR
Description
New production.
In Strasbourg until February 20, then in Mulhouse.
Provided that the sanitary conditions linked to Covid-19 allow it.
Finally, the public performances of the production were canceled, but a recording took place on February 10 and 12 in Strasbourg for a broadcast on April 17, 2021.
More information is available on the official website of the opera house.
Schedule
February 12, 2021 20:00:00
February 14, 2021 15:00:00
February 16, 2021 20:00:00
February 18, 2021 20:00:00
February 20, 2021 20:00:00
February 28, 2021 15:00:00
March 02, 2021 20:00:00
Work's characters list
Director
Director
Conductor
Gustav von Aschenbach
Traveller / Elderly fop / Old gondolier / Hotel manager / Hotel barber / Leader of the players / Voice of Dionysus
Hotel porter
English clerk