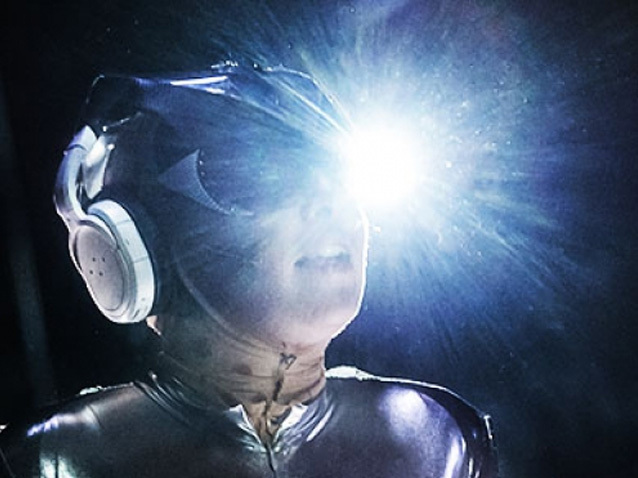 © Copyright all right reserved
General Information
Production title :

Cantos de Sirena - La Fura dels Baus - Luzerner Theater (2015)

Creation date :

2015

Work - Composer :

Cantos de Sirena

Opera house :Luzerner Theater
Description
The power of aesthetics is formidable – a realisation with which politics also attempted to capitalise on in the 20th century. But there is no doubt: art can lead astray. Music is particularly aware of this potency, directly targeting human senses and emotions. The new music theater production by the Catalan "La Fura dels Baus" artists' group tells of the siren's call in an unreal fantasy world, just as theatre naturally conjures up time and again.
A young woman is searching for the absolute work of art. Disappointed by the real world in which she lives, she escapes to a virtual space, progressively losing herself in its aesthetic allure and technological possibilities. Internal and external boundaries become blurred, as does the distinction between reality and illusion. Even the separation of air and water as elements seems to be suspended. But upon reflection, the woman becomes increasingly aware of the absence of life in the superficial splendour of technical perfection.
"La Fura dels Baus" never ceases to amaze with its equally maverick and brilliant stage spectacle which condenses opera, cabaret and installation to poetic moments. In its latest work "Cantos de Sirena," music comes into its own: vocal and instrumental numbers from various epochs celebrate the magic of infatuation, each in its own way. Lucerne Theater presents "Cantos de Sirena" where technology already plays an essential role: at the Swiss Museum of Transport.
More information is available on the opera house's official website.
More information is also available on La Fura dels Baus website.
Cast :
Szymon Chojnacki Bassbariton, Marie-Luise Dressen Fausta, Utku Kuzuluk Tenor 2, Carla Maffioletti Sopran 1, Robert Maszl Tenor 1, Stella Motina Sopran 2, Patrick Slanzi Sprecher
Schedule
January 10, 2015 19:30:00