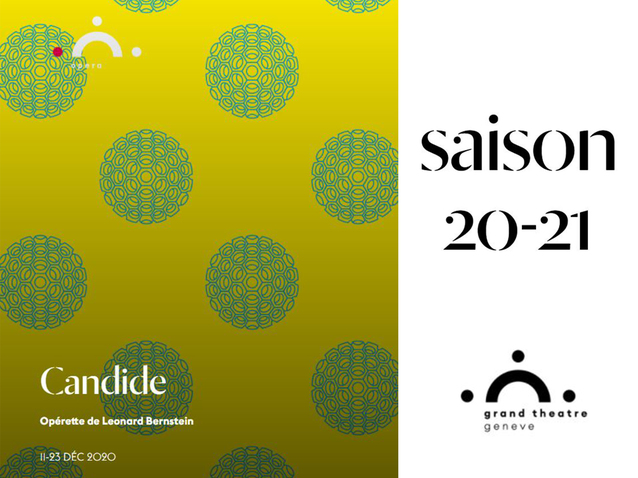 © DR
General Information
Production title:

Candide - Grand Théâtre de Genève (2020)

Creation date:

11/12/2020

Work - Composer:Candide

-

Leonard Bernstein

Opera house:Grand Théâtre de Genève.
Description
This production marks the debut in Geneva of the famous director Barrie Kosky.
More information is available on the official website of the theater.
Following the measures adopted by the government as part of the fight against the spread of the coronavirus, the opera had to cancel all performances of this production.
Schedule
December 11, 2020 20:00:00
December 13, 2020 15:00:00
December 16, 2020 20:00:00
December 17, 2020 20:00:00
December 19, 2020 20:00:00
December 20, 2020 15:00:00
December 22, 2020 20:00:00
December 23, 2020 20:00:00
Work's characters list
Director
Conductor
Candide
Dr. Pangloss
Martin
Maximilian
Captain
Cunégonde
Paquette
The Old Lady
Governor
Señor I
Vanderdendur
Inquisitor I
Inquisitor III
Voltaire
Cacambo
High Inquisitor
Don Issacar
Queen of Eldorado
The Minister's Wife
Louis XIV
Henry VIII
Elisabeth I
The Minister
The Bulgarian King
King of Eldorado
Ludwig II
Corporal (Unteroffizier)
Cleopatra