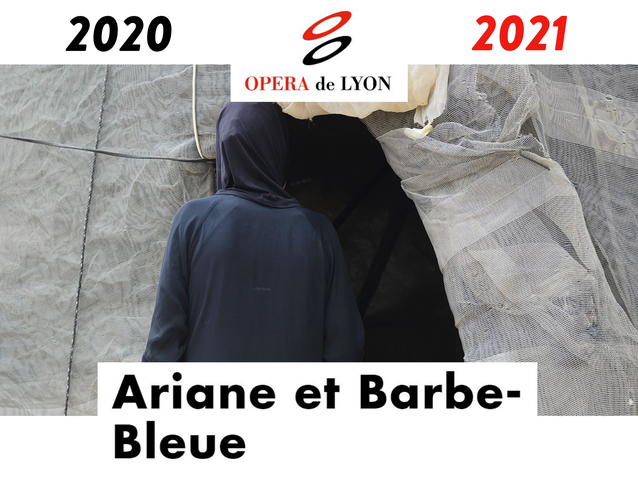 © Philippe Chancel
Description
New production, in coproduction with the Teatro Real de Madrid.
More information is available on the official website of the Opera house.
Following the measures adopted by the government as part of the fight against the spread of the coronavirus, the opera had to modify its festival. This will be done in digital form, and this production will be given live on March 24 at 7:30 p.m. on medici.tv (accessible free of charge via the Opera website), then available in replay on medici.tv (by subscription).
Schedule
March 13, 2021 20:00:00
March 17, 2021 20:00:00
March 19, 2021 20:00:00
March 21, 2021 16:00:00
March 23, 2021 20:00:00
March 25, 2021 20:00:00
March 27, 2021 20:00:00
Work's characters list
Director
Conductor
Conductor
Ariane
La Nourrice
Barbe-Bleue
Sélysette
Ygraine
Mélisande
Bellangère