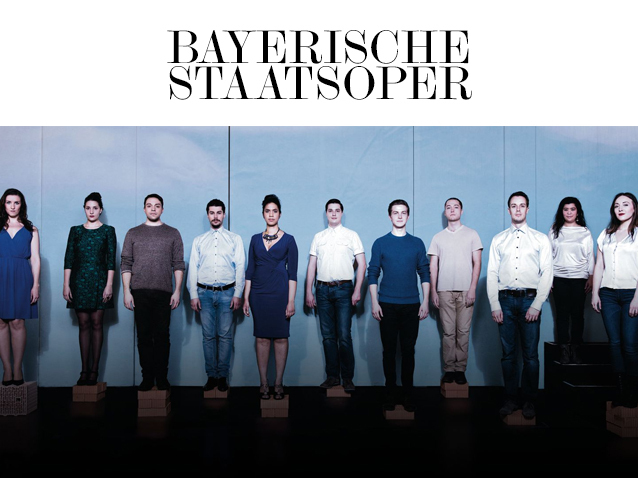 © Copyright all right reserved
General Information
Production title :

Albert Herring - Bayerische Staatsoper (2016)

Creation date :

05/04/2016

Work - Composer :Albert Herring

-

Benjamin Britten
Opera house :

Cuvilliés-Theater
Description
New production
Oksana Lyniv war als Assistentin des Chefdirigenten des Lviv National Academy Opera and Ballet Theatre engagiert, bevor sie 2003 ständige Gastdirigentin des Leopolis Chamber/Symphony Orchestra wurde. 2004 erhielt sie den Dritten Preis beim Gustav-Mahler-Dirigenten-Wettbewerb in Bamberg.
Von 2005 bis 2009 absolvierte sie ein Aufbau- und anschließend ein Meisterklassenstudium an der Dresdner Musikhochschule. Von 2008 bis 2013 war sie stellvertretende Chefdirigentin am Odessa National Academic Opera and Ballet Theater. Seit der Spielzeit 2013/14 ist sie an der Bayerischen Staatsoper als Assistentin des Generalmusikdirektors Kirill Petrenko engagiert. Bei den Münchner Opernfestspielen 2014 dirigierte sie die Neuproduktion von Boris Blachers Die Flut. Dirigate an der Bayerischen Staatsoper 2014/15: La clemenza di Tito, Mirandolina, Le Comte Ory, La traviata, Lucia di Lammermoor, Selma Ježková.
More information is available on the opera house's official website.
Schedule
April 05, 2016 19:00:00
April 06, 2016 19:00:00
April 08, 2016 19:00:00
April 09, 2016 19:00:00
April 11, 2016 19:00:00
April 14, 2016 19:00:00
April 21, 2016 19:30:00
April 23, 2016 19:30:00
April 25, 2016 19:30:00
May 15, 2016 18:00:00