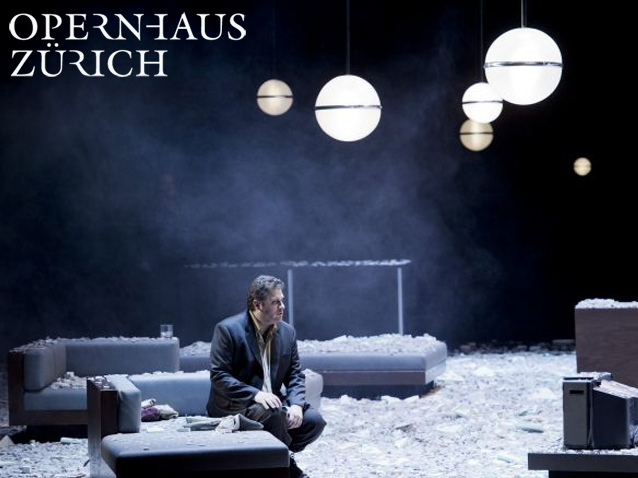 © Opernhaus Zürich
Description
"If anyone had predicted that I would write an opera for Cairo two years ago, I would have said he was mad," wrote Giuseppe Verdi in a letter of 187O. The madness became reality: at the height of his world fame, Verdi was commissioned to write his third-to-last opera by the Egyptian viceroy, Ismael Pasha. The latter had initially approached the Italian composer in vain – Verdi had no desire to write a hymn for the opening of the Suez Canal. He was interested in his Egyptian patron only when he held in his hands a manuscript with the rough draft of the Aida material written by the famous Egyptologist Auguste Mariette. Verdi was all aflame for the subject, which deals with the failure of young people due to a social order of rigid power structures and fossilised religious rituals. Aida tells a tale of an impossible love in time of war between the enslaved Ethiopian princess Aida, the Egyptian general Radamès, and Amneris, daughter of the Pharaoh. It ends in death: Aida and Radamès are buried alive.
The famous triumphal march, which is often misunderstood as decorative pageantry, is merely the visible side of Verdi's most popular opera. Full of lyrical intimacy, it also features bewitching evocations of nature and longing. Our new production of Aida will be directed by Tatjana Gürbaca, who caused a sensation last season with a thrilling Rigoletto in which, with the greatest precision, she reduced Verdi to his ardently dramatic core. Aleksandrs Antonenko, one of the internationally most sought-after tenors of the younger generation, can be heard as Radamès for the first time in Zurich. The American soprano Latonia Moore will also be giving her début as Aida at our opera house, while General Music Director Fabio Luisi will continue his Verdi cycle at the rostrum with the Philharmonia Zurich.
More information is available on the operahouse's official website.
Schedule
July 14, 2014 12:09:00
June 06, 2015 19:00:00
June 09, 2015 19:00:00
June 12, 2015 19:00:00
June 17, 2015 19:00:00
June 20, 2015 19:00:00
Work's characters list
Director
Conductor
Aida
Radames
Amneris
Ramfis
Amonasro
Il Re
Un Messagero
Una Sacerdotessa