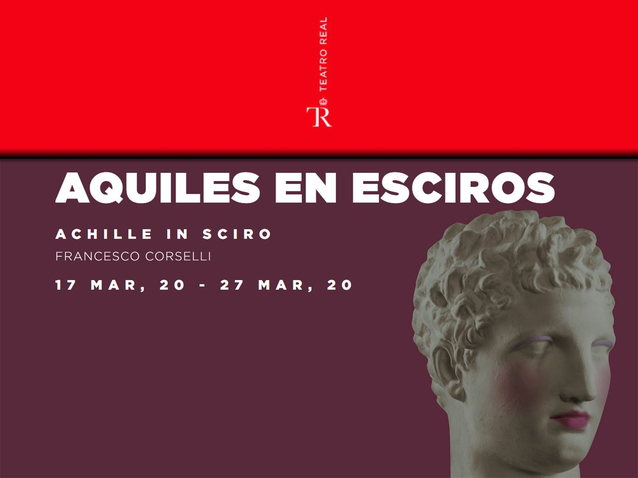 © DR
General Information
Production title:

Achille in Sciro - Teatro Real (2020)

Creation date:

17/03/2020

Work - Composer:Achille in Sciro

-

Francesco Corselli

Opera house:Teatro Real.
Description
New production.
First time at the Teatro Real, rediscovery of a work played for the first time publicly.
More information is available on the official website of the opera house.
Following the measures adopted by the government as part of the fight against the spread of the COVID-19 coronavirus, the opera house had to cancel all of the performances.
Schedule
March 17, 2020 20:00:00
March 19, 2020 20:00:00
March 20, 2020 20:00:00
March 22, 2020 18:00:00
March 23, 2020 20:00:00
March 25, 2020 20:00:00
March 26, 2020 20:00:00
March 27, 2020 20:00:00
Casting
Francesca Lombardi Mazzuli
Kryzstian Adam
Work's characters list
Director
Conductor
Licomede
Licomede
Ulisse
Ulisse
Deidamia
Deidamia
Teagene
Teagene
Achille/Pirra
Achille/Pirra
Arcade
Arcade
Nearco
Nearco