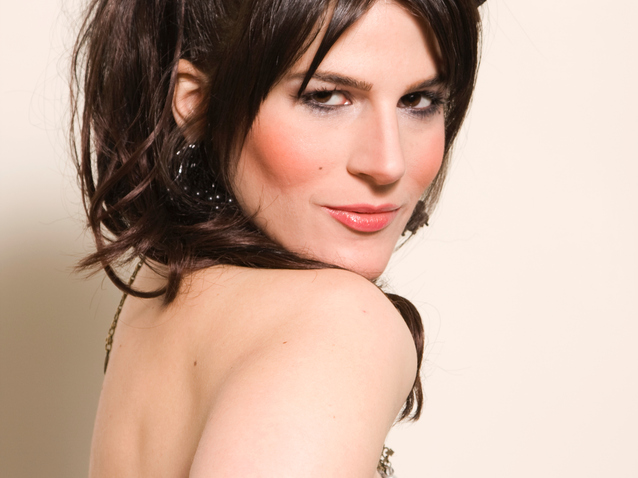 General Information
Last name :

Strauss Evrard

First name :

Manon

Nationality :

France

Tessitura :

Soprano

Contact :PIPER ANSELMI ARTISTS MANAGEMENT 250 West 57th Street • Suite 1130 • New York, NY 10107 Telephone 212.531.1514 • Facsimile 646.827.2491 [email protected] • www.piperanselmi.com
Biography
French soprano Manon Strauss Evrard is one of the most promising young artists today. Her professional operatic debut was as Violetta at the Prague State Opera in their 2006 new production of La Traviata. Miss Strauss Evrard made her Asian debut as Juliette in Gounod's Romeo et Juliette with the Hong Kong Opera as well as with the New Jersey Opera Festival both in 2007. In the 2010-2011 season she makes her Rossini Opera Festival debut as Folleville in Viaggio a Reims and returned as Clorinda in La Cenerentola and the role of Teti in Le nozze di Teti et di Peleo. She made her Metropolitan Opera debut in Lulu (cover) and returned for Capriccio (cover). She performed the role of Marie in La Fille du Regiment at the Virginia Opera Association and did a tournee in South Africa for a serie of solo concerts with the Durban Philharmonic orchestra. During the 2011-2012 season she performed Cio Cio San in Italy with Maestro Paolo Olmi, toured in France singing the soprano in Mozart's Requiem and sang Violetta with BHS Festival and LOV. She just sang La Boheme and did recitals in Italy. Upcoming performances for 2013-2014 include Violetta in La Traviata along with concerts in Italy, India and NY, as well as a new Madama Butterfly.
Miss Strauss Evrard performed the role of Contessa in Il Viaggio a Reims as a young artist at the Rossini Opera Festival and was seen in concerts throughout Pesaro. In December 2008, she sang a gala concert at the Opera National de Lorraine in Nancy under Maestro Paolo Olmi and was seen last fall as the soprano soloist in Rossini's Stabat Mater in Rome also under Maestro Olmi, which was televised throughout Italy. She concluded her 2008-2009 season performing the role of Rosina in Rossini's Il barbiere di Siviglia at the Virginia Opera Association.
She opened the 2007-2008 season as Musetta in Puccini's La Bohème at the Den Norske Opera in Oslo, followed by the four heroines in Les Contes d'Hoffmann and the title role in Lucia di Lammermoor at the Virginia Opera Association.
During her three -year residency with the prestigious Academy of Vocal Arts, Philadelphia, Miss Strauss Evrard performed the roles of Gilda in Verdi's Rigoletto, Anita in Massenet's La Navarraise, Donna Elvira in Mozart's Don Giovanni, Musetta in Puccini's La Boheme, and the title role in Tchaikovsky's Iolanta. In spring 2007 she debuted as Massenet's Manon in a new production at the Academy of Vocal Arts.
Miss Strauss Evrard's professional engagements of the year 2005 include her performance of Elvira's mad scene from I Puritani at the Gala de L'Opéra de Montréal, and appearance in a Belcanto Concert at the Miskolc Festival in Hungary under the baton of Joseph Rescigno, a festival where she regularly performs. In addition, Miss Evrard has sung Mozart's Exsultate Jubilate with the Chamber Orchestra of Philadelphia. Mozart's Requiem touring throughout Lorraine and Bretagne, Pergolese's Stabat Mater in Bourgogne, Beethoven's 9th Symphony in Nancy, French Recitals with Lyric Fest Festival in Philadelphia. She sang several concerts at theVictoria Hall in Geneva and at Avery Fisher Hall in New York for Unesco's Melody for Peace in L'Italiana in Algeri and Villa Lobos Songs.
A native of Nancy, Miss Strauss Evrard is a First Prize Grant recipient of the Gerda Lissner International Competition both in 2007 and 2008, a winner from the Licia Albanese-Puccini International Foundation in 2008 and 2010, a winner of the Magda Olivero International Competition (Italy) in 2010, the First Place Regional Winner and the Great Promise Award winner for the Metropolitan Opera National Council Audition in 2006 and 2009. In addition, she is a winner of the Giargiari Bel Canto Competition , a First Prize winner of the Competizione Internazionale di Canto Lirico di Rocca della Macie (Italy) in 2004, a recipient of the Opera Norske Oslo Award at the International Belvedere Competition in Vienna 2005, a recipient of the Viginia Zeani Prize at the Franisco Vinas International Competition, a winner from the Marian Anderson Competition, Opera Index, Concours des Voix d'Or and a Gold Medal at the Conservatoire National de Region de Lorraine. She now lives in Paris.
Characters
Interpreted in