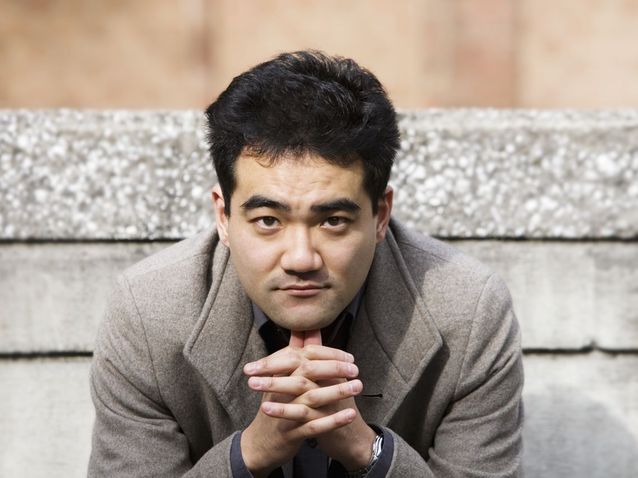 General Information
Birthdate :

27/04/1977

Nationality :

Japan
Biography
Although Dai Fujikura was born in Osaka, he has now spent more than 20 years in the UK where he studied composition with Edwin Roxburgh, Daryl Runswick and George Benjamin. During the last decade he has been the recipient of numerous prizes, including the Huddersfield Festival Young Composers Award and a Royal Philharmonic Society Award in UK, Internationaler Wiener Composition Prize, the Paul Hindemith Prize in Austria and Germany respectively and both the OTAKA and Akutagawa awards in 2009.
A quick glance at his list of commissions and performances reveals he is fast becoming a truly international composer. His music is not only performed in the country of his birth or his adopted home, but is now performed in venues as geographically diverse as Caracas and Oslo, Venice and Schleswig-Holstein, Lucerne and Paris.
In his native Japan he has been accorded the special honour of a portrait concert in Suntory Hall in October 2012. In London where he chooses to live with his wife and family, he has now received two BBC Proms commissions, his Double Bass Concerto was recently premiered by the London Sinfonietta and in 2013 the BBC Symphony Orchestra gave the UK premiere of 'Atom' as part of the Total Immersion: Sounds from Japan.
The French music world too has taken him to its hearts with numerous commissions, culminating in his first opera – an artistic collaboration with Saburo Teshigawara, which will be co-produced by Theatre des Champs Elysées, Lausanne and Lille. In Germany the European premiere of 'Tocar y Luchar,' the world premiere of which was given in Venezuela by Gustavo Dudamel and the Simón Bolívar Youth Orchestra, was given at the Ultraschall Festival in Berlin. His next German commission is 'Grasping' for the Munich Chamber Orchestra which was premiered in Korea before being brought back to Munich. Switzerland has featured his music at the Lucerne Festival, Austria at the Salzburg Festival and Norway at the Punkt Festival and a commission in 2013 from the Oslo Sinfonietta.
Conductors with whom he has worked include Pierre Boulez, Peter Eötvös, Jonathan Nott, Gustavo Dudamel, the newly-appointed conductor of the Suisse Romande, Kazuki Yamada and Alexander Liebreich. His compositions are increasingly the product of international co-commissions. In 2012/13 the Seattle and Bamberg Symphony will each give continental premieres of 'Mina' for wind a percussion soloists and orchestra and the Asian premiere will be given by Nagoya Philharmonic Orchestra. In 2011/12 the Arditti Quartet performed 'flare' in collaborating venues in London, Edinburgh and Tokyo. His opera, which is based on Stanislaw Lem's novel, Solaris, will be co-produced in both France and Switzerland.
In 2012 NMC released "secret forest", the first disc devoted exclusively to his music, and in 2013 Commmons released "Mirrors", an album including four of his orchestral works. His chamber music album, "Flare" has been released on his own label, Minabel and another album of his works, performed by I.C.E., is due to be released on the KAIROS label in the autumn.
He has also collaborated in the experimental pop/jazz/improvisation world. A co-composition with Ryuichi Sakamoto was premiered in Hakuju Hall in Japan, collaborative works with David Sylvian are on Sylvian's "died in the wool" album and also Dai's co-compositions with Jan Bang and Sidsel Endresen feature on Jan Bang's album, released from Jazzland records.
Dai Fujikura is published by G Ricordi & Co, Berlin – part of Universal Music Publishing Classical.
Works