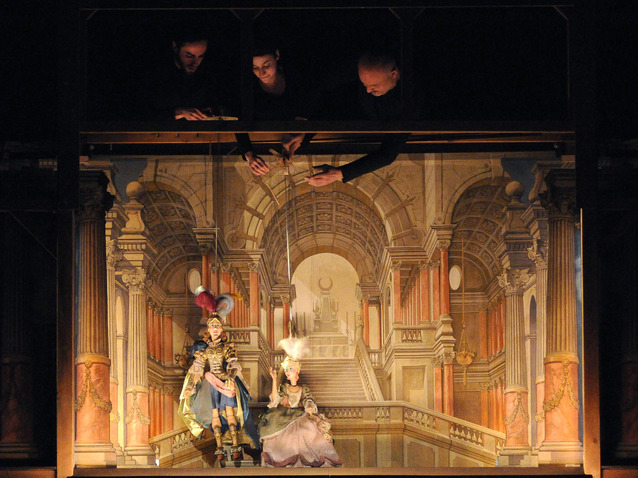 © Michael Mangion
There is a lot to discover on these little islands 70 km south of Sicily. Next to the oldest existing stone structures at the temples of Taxien or Hagar Qim we find the most stunning baroque architecture of the period of the Johannite knights ruling over the islands for more than 3 centuries. More churches than Rome, precious masterpieces of Caravaggio and Duerer, palaces and the first city designed on a general plan, Valetta, creates an extraordinary environment and puts the visitor back into the past. So it was a natural step for the responsible persons, mainly artistic head of the international festival, Kenneth Zammir Tabone to dedicate it to the music of this period, whose spirit can be respirated everywhere. It is the 2 edition, lasting for 2 weeks in January and presenting Maltese musicians and the vivid cultural society as well as international specialists and ensembles as the English concert or Concillium musicum Vienna.
The first highlight for opera enthusiasts was a real treasure. A parody of Jean Philippe Rameau's opera Hippolyte and Aricie, put on stage with marionettes. This was a typical form of presentation for the private theatres of the 18th century. Together with the Baroque Institute of Versailles the festival realised an authentic, detailed and charming performance. Everything was perfectly put together at the Teatru Manoel, one of the oldest still running opera houses in the wolrd inaugurated in 1732, just one year before the premiere of the opera by Rameau. The stage hosted  a puppet theatre, the musicians and two singers taking over the part of the title figures, the story was presented by the puppets vividly and lovely entertaining.
A real experience of authentic baroque theatre at its best. The international audience was thrilled and applauded heartily.
the 17 of January, 2014
|
Print