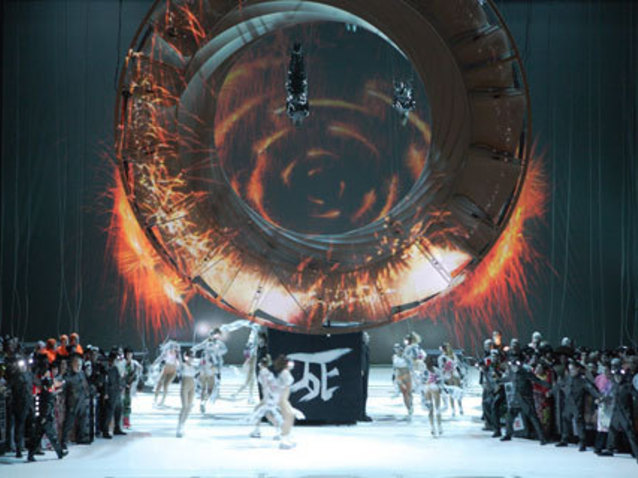 © Bayerische Staatsoper
The new production by Carlus Padrissa, member of the katalan directors team Fura del Baus divides its munich audience. It is a great spectacle including ice skating, breakdance, flying acrobats and 3D video effects, all in colourful settings and costumes. ,,Nessun dorma" - Nobody falls asleep but sometimes you start loosing your attention to Puccini´s wonderful music being presented by the previous music director of the Bavarian state opera Zubin Metha. But he comes in in real forte, lacking the beautiful romantic melodious play and instrumentation.
Jennifer Wilson as Turandot sets an icy princess with a transparent sharp voice. Marco Berti is a robust Italian tenor  with a warm timbre vanishing the higher it gets. Best is Ekaterina Scherbachenko as Liu. Her role gets most attention by the director and so pure love as salvation to mankind is celebrated.
The audience brings a hearty welcome to the musiciens, the directors team gains buhs and bravos.Certainly it is a performance not to miss and not to remember. 
the 11 of December, 2011
|
Print